Fashion
Pune's top Freelance makeup artist Aboli Shingare earns a reputation as a leading name
Aboli Shingare is one of the hardest working freelance makeup artists in Pune. Aboli Shingare has worked for blockbuster clients and currently leads her team of makeup artists on jobs around India. One of the highly experienced names in the makeup industry, Aboli a trusted name among other makeup artists is her in-depth knowledge about beauty and makeup.
 As a professional stylist, Aboli Shingare has always welcomed newness in her work. Be it trendy makeup styles or creating a customized look, her work has always left everyone surprised. Besides creating distinctive looks, Aboli Shingare often interacts with her audience and shares her knowledge about beauty, skincare and haircare through her training. Learned from the best name in the industry, Aboli mastered the art of special effects and prosthetics makeup.  To date, the stylist has weaved her magical touch on beautiful models from Pune & Mumbai. As far as her clients and brand associations are concerned.
Aboli explained that she aims to work with different creative personalities. Right from photographers, designers, and event organizers, Aboli is all set to expand her horizon in the coming time. Looking at her progressive track record, it seems that the makeup artist will chase her goals and carve herself as one of the best names in the business.
Aboli Shingare has set her throne as the most trusted name among beauty enthusiasts. She chatted with the Sangram about how freelancing has helped her.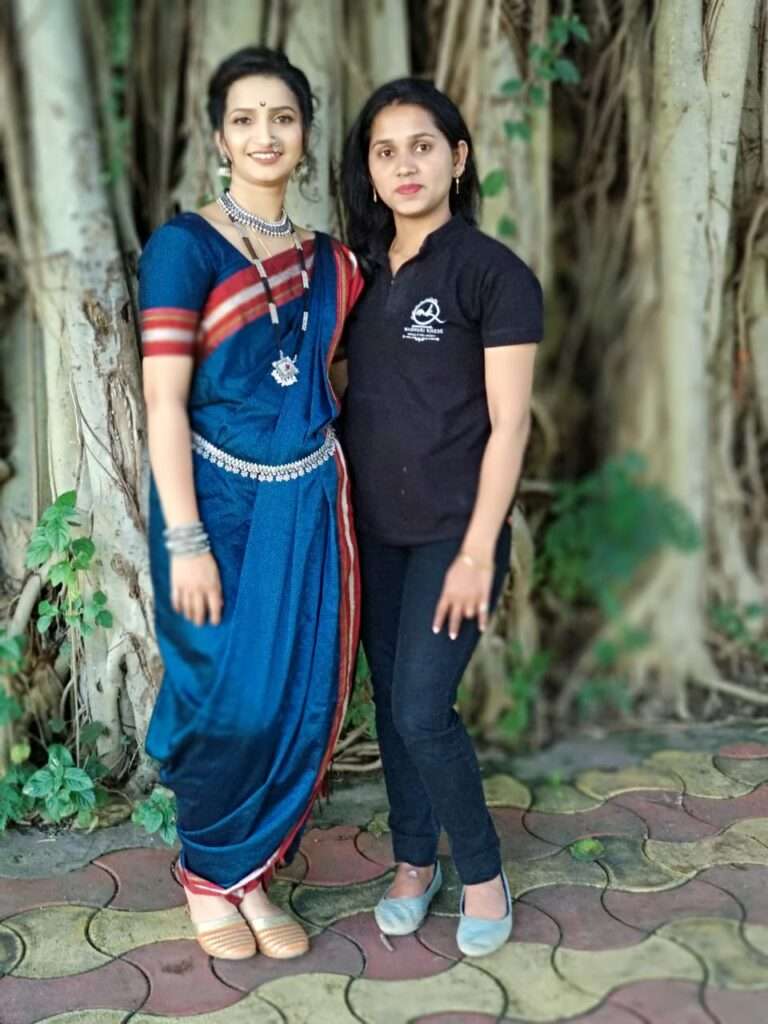 The benefits of freelancing
Freelancing has been common in the hair and beauty industry for quite some time. A large percentage of Indian makeup artists are self-employed. Makeup artists are even developing their product lines, taking advantage of the health and beauty sector's growing needs.
But the reasons for going freelance vary widely. For some, it's about enjoying the flexibility of working for themselves — freelancers can choose their hours, talk directly to their clients, and create a schedule that works for everyone. A freelance artist can decide which jobs to accept and which jobs are most suited to their style, interests, and skill set.
Others go freelance because of the limited number of available full-time positions. The film, theatre, television, the wedding industry — almost always use freelancers. This can make working any other way a challenge.
What to consider before starting Carrier?
Before you start building your freelance makeup business you must understand that new makeup artists are popping up on the scene all the time. To stand out, you have to show that you are qualified and passionate about what you do. If you don't feel you're completely qualified enrol yourself in a Diploma in Beauty Therapy & Makeup. It will allow you to interact with and learn from very successful, highly-qualified, and experienced professionals, and it will broaden your skillset far beyond just applying makeup.
Having a wider set of skills under your belt allows you to adjust your business model as you need to. There are times when offering makeup services won't be enough and being able to offer an alternate service can help you pay the bills.
Mr Sangram has made this magazine something to be proud of what we kept expecting. He is not only an Author, for Lakkars Magazine he is the South Zone Head of India and Chief Editor of Lakkars Magazine E-Book.