Design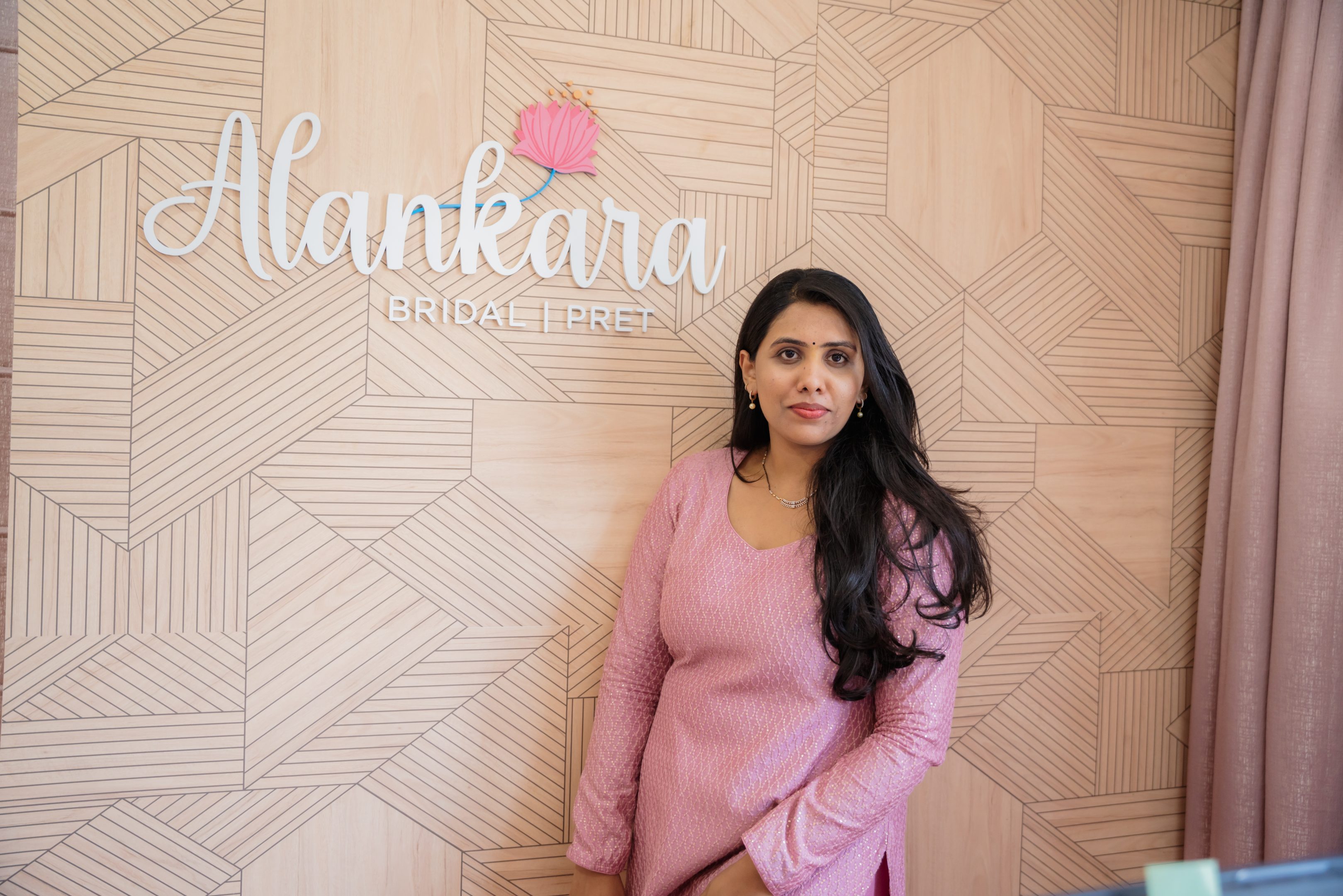 The new designer store in Hyderabad is perfect for a weekend shopping spree
Whether you are searching for a designer ensemble to wear to your best friend's wedding or a perfect traditional and also partywear designer collection, then here is the new store which will be your one-stop shop for everything fashion you are looking for.
Anjala Nandamuri is one of the best fashion mavericks, a fashion designer and a young entrepreneur. Her entrepreneurial Endeavour is a sum collective of her personality, which is hardly a surprise. Anjala thinks of ways to promote Indian traditional handlooms She wanted to promote handmade garments and make customers understand the value of slow fashion and Indian craftsmanship. She also aims to provide jobs for craftsmen and artists.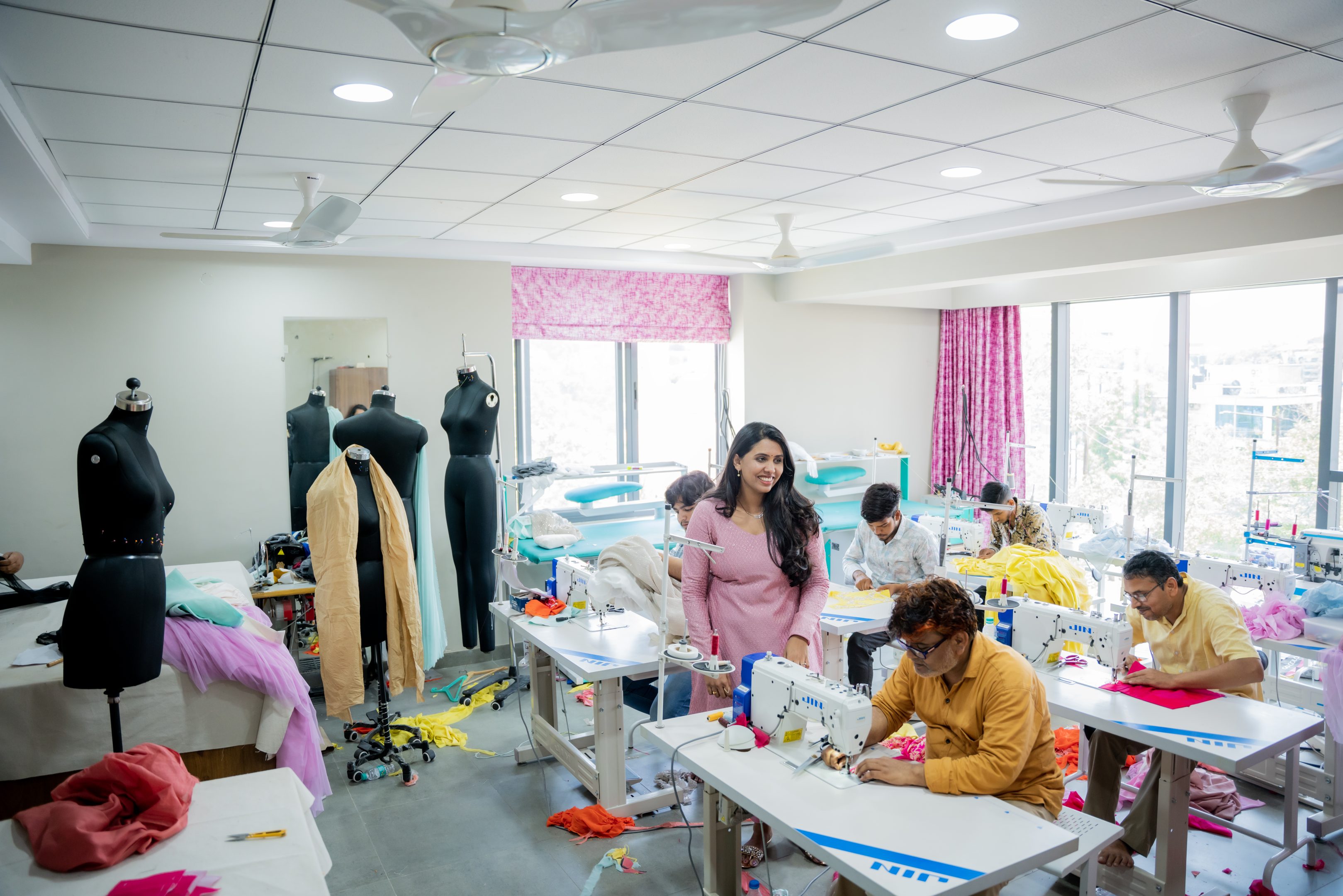 Anjala "Fashion is something ingrained in her psyche. Her sartorial taste was made with a splash in the tabloids when she first dressed and styled herself. From conquering to ruling the roost closer to India, then changed the way people perceive fashion, and more importantly, they have elevated the style quotient of the fashionistas."
Entrepreneur, Anjala Nandamuri, has launched her fashion label titled Alankara Bridal, Hyderabad. The brand aims to create the best handmade designer products and, in addition to their elegant anarkalis and kurtas, offers a custom-made service to cater to your sartorial needs. "Some traditions are inherited and some are created by chance. I unknowingly started a tradition that I hope to take on—a tradition to uplift, illuminate and encourage the fortunate women from my hometown," says Anjala Nandamuri.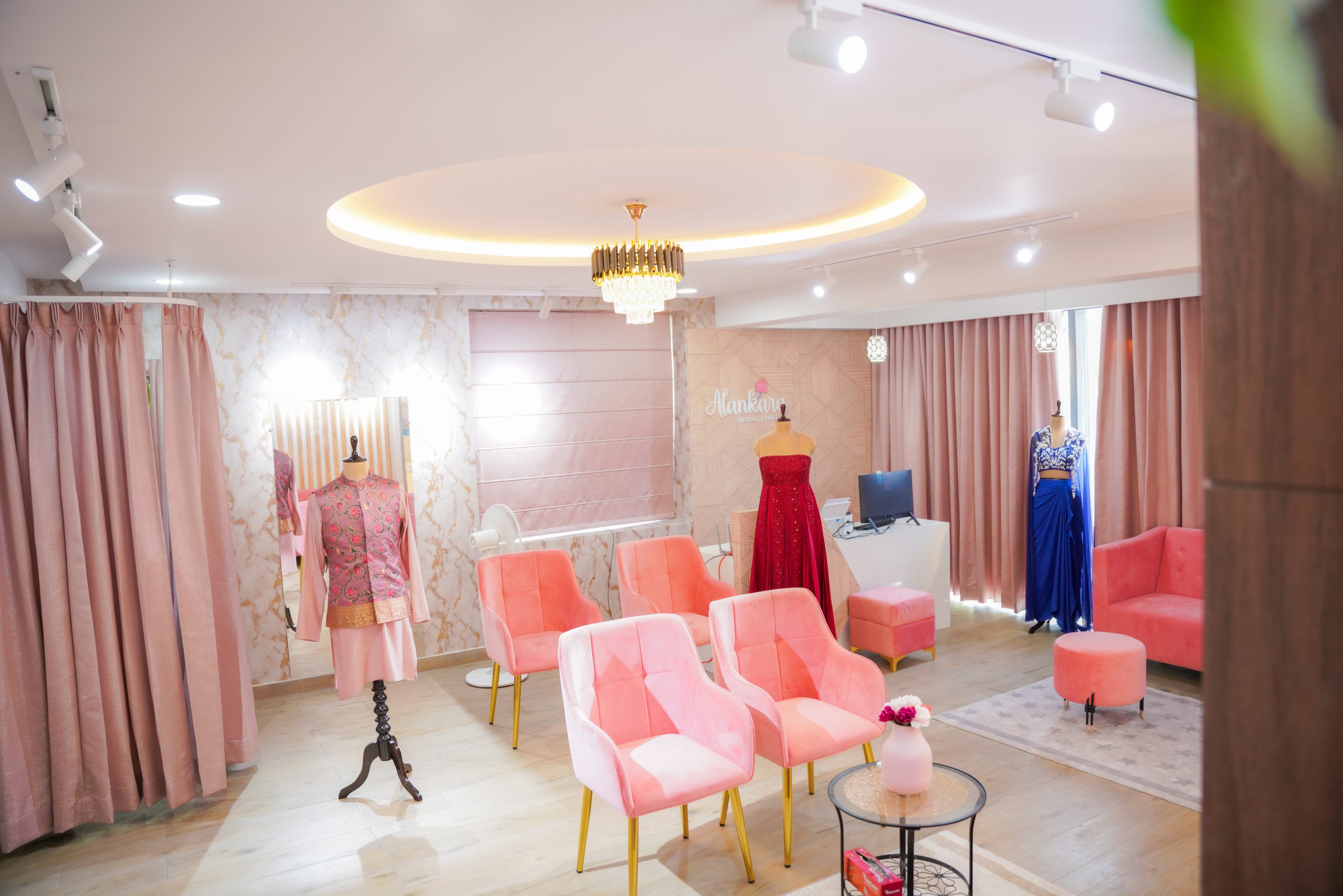 Alankara aims at combining folk art and traditional textiles with modern aesthetics in the form of comfortable and wearable handmade garments for men & women. During her stint with a handloom retail brand, Anjala got a chance to "learn about the different handmade textiles and folk art from different parts of India closely." That led to presenting a brand idea to a fashion incubator and the decision to promote Indian craft and folk art in the form of everyday clothing items, including a mix of cotton wear that is aesthetically rich and eco-friendly too.
When Anjala decided to open a new store at upmarket Jubilee Hills in Hyderabad. Following a theme of elegance-meets-glam, the store is designed to mimic the fashion label's aesthetic, yet not take the attention away from the couture wear… "While designing, it was important for me to make the space functional and not imposing. The product is the most important thing that should stand out. The idea was that the design should enhance the clothes and I love how we've been able to achieve that," reveals Anjala. Store design concepts and vision were executed on her own.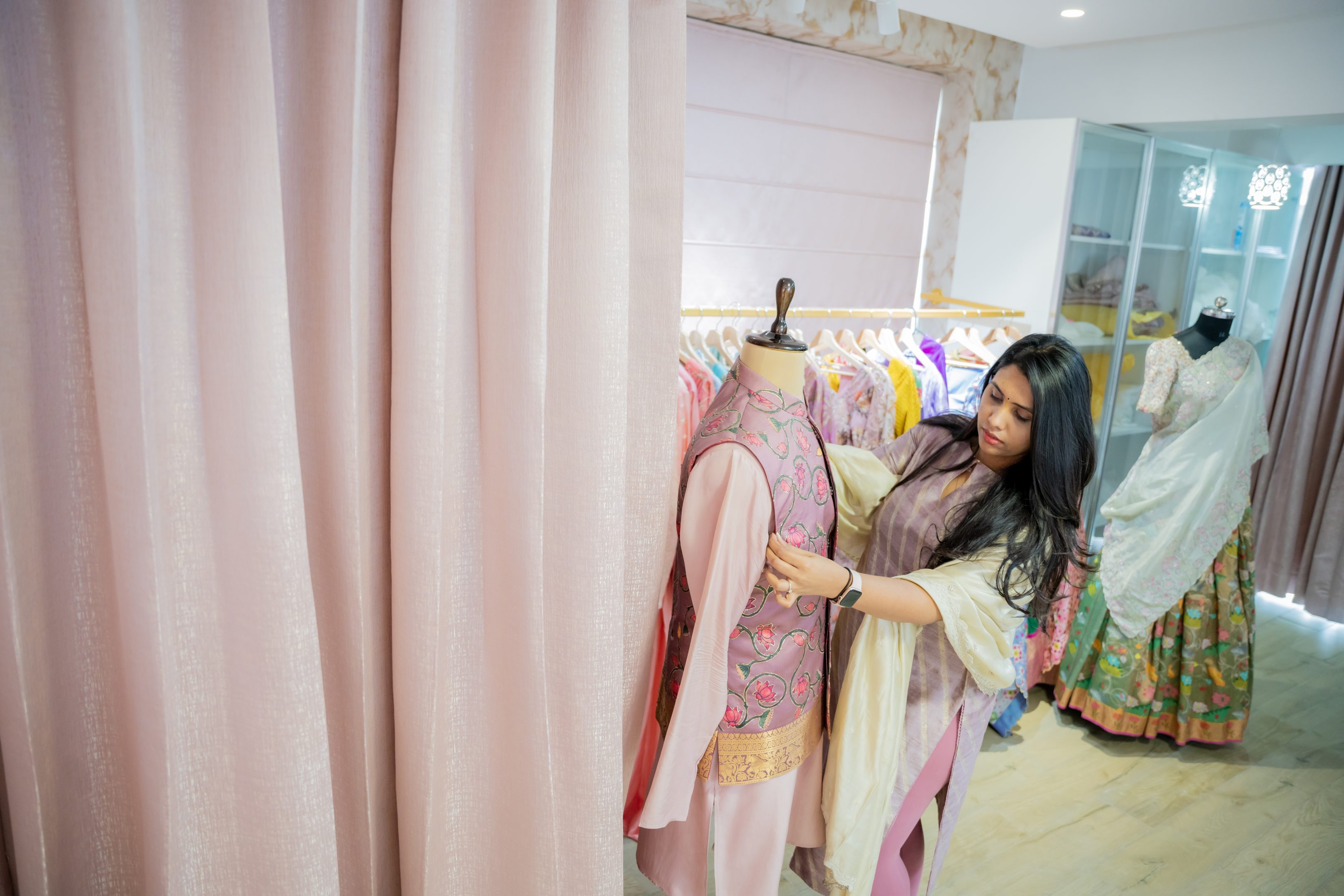 When we get into the store, it boasts a massive façade with ivory-hued steps leading to the entrance. The opulence is evident but not overpowering as you walk on the marble floor with inlay work, and admire their couture creations on display in different nooks, on mannequins, and arranged on gold-framed racks. "The use of beige, tints of gold, powder pink and warm lighting along with wall mouldings create a subtle elegance. We also decorated the space minimally by using rugs, candles and soft furnishing," adds Anjala.
Alankara is more than just a Bridal store. It is a triumph of style, a commitment to quality to customer satisfaction.
"From our extensive collection and quality services to our welcoming staff and in-store atmosphere, every aspect of Alankara Bridal Store is designed to provide you with an unparalleled shopping experience," says Anjala.
So… come explore and let Alankara Bridal Store be your new fashion home.
Mr Sangram has made this magazine something to be proud of what we kept expecting. He is not only an Author, for Lakkars Magazine he is the South Zone Head of India and Chief Editor of Lakkars Magazine E-Book.