Entertainments
Why Won't Hollywood Let Jewish Actresses Play Jewish Women?
Last week, it was announced that Kathryn Hahn will play legendary comedian Joan Rivers in The Comeback Girl, an upcoming limited series on Showtime, and while Hahn is undoubtedly a talented actress, the casting decision raised a few eyebrows on social media due to the fact that Hahn is not Jewish. New York Times writer Jason Zinoman summed it up best, tweeting, "Two perhaps opposing thoughts: 1) Great actor, seems like a good fit 2) Maisel, Shiva Baby, now this. Hard to ignore that Jewish women are not getting cast for these roles."
It's true that Hahn's role as Rivers is part of a rash of recent examples of non-Jewish women playing Jewish women onscreen. Rachel Brosnahan, who won an Emmy for the titular role in The Marvelous Mrs Maisel — which is loosely based on Rivers and her career — is not Jewish. Rachel Sennott of Shiva Baby — also not Jewish. Ruth Bader Ginsburg, the first Jewish woman on the Supreme Court and the first Jewish person ever to lie in state at the U.S. Capitol after her death, was portrayed by Felicity Jones (who is not Jewish) in 2018's On the Basis of Sex. Hahn also played a rabbi on Transparent, which — despite powerful episodes about anti-Semitism, inherited trauma and Yom Kippur — featured non-Jewish performers as all three Pfefferman siblings. 2014's This Is Where I Leave You centred around a Jewish family sitting shiva for their recently departed patriarch, but the mother is played by Jane Fonda and only one out of the four actors cast as her adult children actually came from a Jewish background. In 2018, The CW's Batwoman series established that the superhero was Jewish but cast Ruby Rose, an Australian model, to play her. And of course, we can go back further to sitcoms like Friends, where Monica and Rachel were both Jewish but played by Courteney Cox and Jennifer Aniston.
Representation matters, and while the stereotype that "Jews run Hollywood" persists, Jewish women remain noticeably absent from these roles. Seeing them routinely overlooked in favour of any non-Jewish actress who happens to have brown hair is frustrating, but is it problematic? Judaism and Jewish identity are, admittedly, far more diverse than what we see onscreen; determining whether or not someone looks or acts Jewish is impossible and entirely subjective because anyone of any race can be Jewish. We've finally reached a point where it's no longer socially acceptable for white people to play characters of other races or for cis-gendered actors to portray trans characters, and in recent years there have been more calls for LGBTQ roles to go to those who are actually openly part of the LGBTQ community. But religion is a little trickier; no one would bat an eye if, for example, an actor who isn't a practising Catholic played a priest in a movie.
The difference is that Jewish people are an ethnoreligious group, plenty of whom are non-practising but still identify as culturally Jewish. Being Jewish means different things to different people, of course, but there's a shared lived experience that those who grew up non-Jewish simply don't have. (For example, I'm half-Jewish and not particularly religious, but I still get strangers on the internet tweeting nose emojis at me in response to my articles far more than I'd care to.) And in an industry where performers routinely change their names to sound less Jewish (Rivers herself was born Joan Molinsky) or feel pressured to alter their appearance to "pass" as gentiles — therefore opening themselves up to more casting opportunities — it feels wrong that the few roles where a character is allowed to be overtly Jewish are going to non-Jews.
Sarah Silverman addressed the issue on a podcast last year, discussing the way she frequently gets typecast. "The parts I get to play, you're either a sassy friend of the main character … or you're this cunty girlfriend before the guy realizes what love really can be, or you're that guy's book agent," she said. "But if the character deserves love or is brave or good or righteous, you will be played by a Felicity Jones or the woman who plays Mrs Maisel."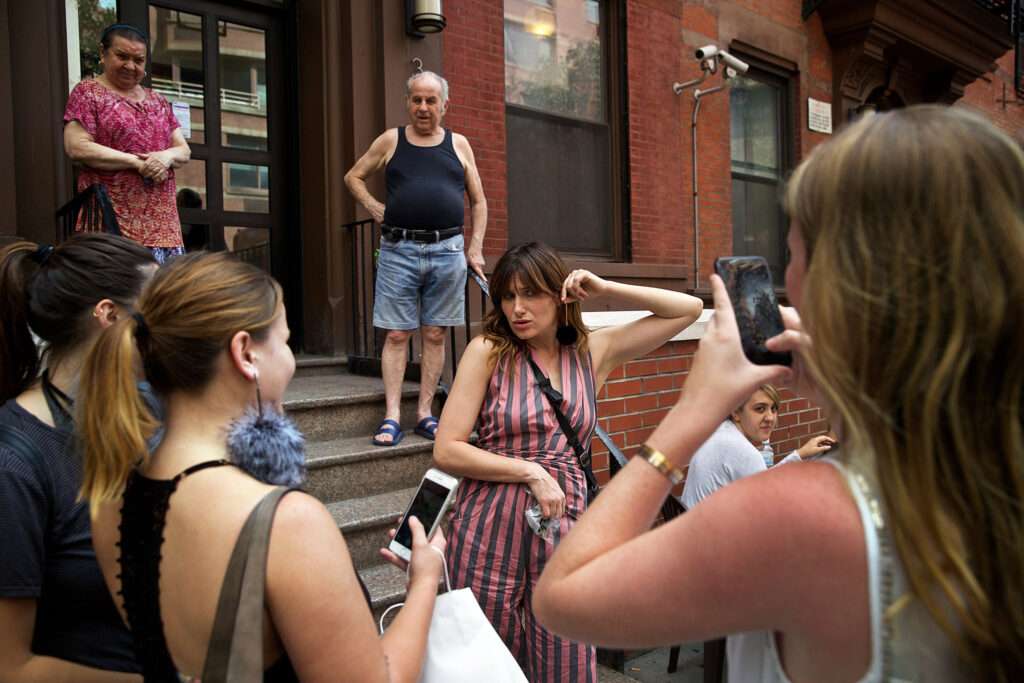 "Actors are actors and they should play all different parts, 100 per cent. Let me make that clear," she continued. "But … they finally make RBG the movie and it's a British woman, Felicity Jones. Mrs Maisel — god bless her, she's brilliant — not Jewish. Even in Jojo Rabbit, which I loved, nobody was Jewish. The Jew in the wall wasn't even Jewish. It was some actress named McKenzie!" (It's worth noting that in Jojo Rabbit, Jojo's non-Jewish, German mother who hides said Jewish girl in the wall to protect her from the Nazis was played by Scarlett Johansson, who is Jewish but perhaps got the role due to her more Aryan looks.)
"Is it the biggest injustice in the world? No, but I'm noticing it," Silverman concluded. She's right that when Jewish actresses are allowed to play Jewish, it's often rooted in stereotypes; they're overbearing nags or frumpy best friends. But when it's a leading role where the character's supposed to be conventionally attractive or as Silverman pointed out, deserving of love, the part goes to someone else, perpetuating negative and harmful stereotypes. The small number of nuanced, prominent roles for Jewish women that don't play into these tropes — like the ones played by Ilana Glazer and Abbi Jacobson on Broad City or Rachel Bloom on Crazy Ex-Girlfriend — was created and written by the women who filled them.
Of course, Jewish people are hardly the only culture that has to deal with this. House of Gucci caught some heat recently over the fact that of its six main cast members, only two are of Italian descent, and Chris Pratt recently caused a stir by being cast as Mario in an animated Mario Bros. movie. Jewish performers have historically played plenty of characters of other ethnicities — like, say, James Caan playing Sonny Corleone in The Godfather or Lainie Kazan stealing scenes as the mother in My Big Fat Greek Wedding — because Hollywood tends to lump anyone who doesn't look like a WASP together into one big, interchangeable collection of vaguely ethnic white people.
It's perhaps most glaring in instances like a non-Jewish woman playing Rivers, who broke so many barriers and never shied away from her Jewish identity ("I was the only Jewish kid in a Catholic neighbourhood. They all did Hail Marys, I did Hail Murrays," she once quipped on stage), but maybe as a general rule of thumb, we should just go ahead and cast people who match their character's cultural, sexual, gender and racial identities moving forward. It's not hard, and it'll help to eliminate stereotypes and increase onscreen diversity. And if it helps to convince the next little girl doing "Hail Murrays" that she belongs and can grow up to be whatever she wants to be — a Supreme Court justice; a glamorous, charismatic performer; literally anything that isn't a neurotic mother — it'll be well worth it.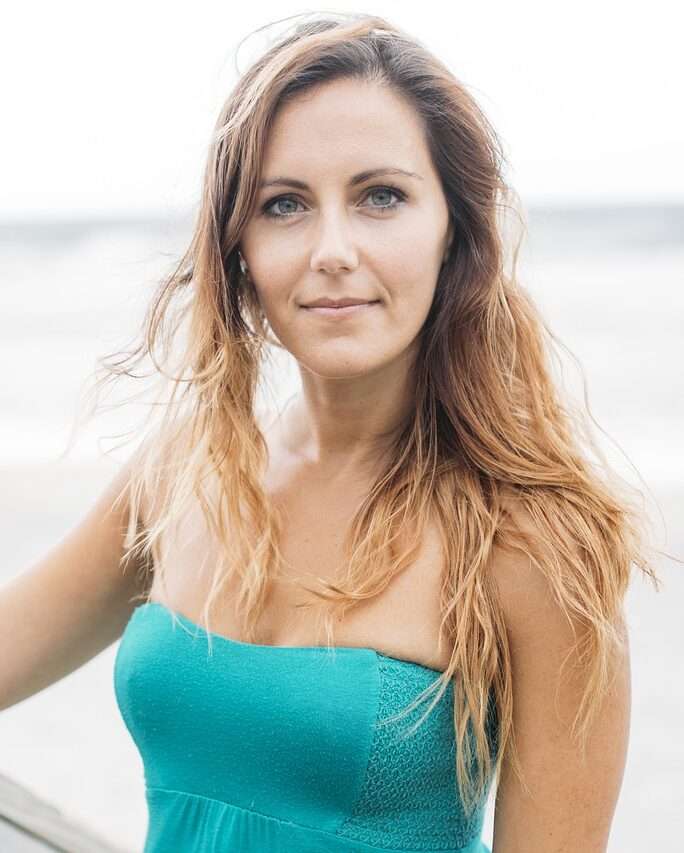 Mrs Vicky m Bournel has made this magazine proud. She is not only an Author from America for Lakkars Magazine she is the Chief Editor of Lakkars Magazine for the articles.