Australia
Ash Bary Made Me Do It: Why More Women Are Playing Tennis
Mia Poklepovich hits her target with a satisfying whack. It's one fluid motion, but it's also so much more. Mia isn't just returning a tennis ball; she's releasing the stress of a hard week running her small business, she's spending time with friends, she's getting her heart rate up. (She may score extra laps around the sun, too – a study in Mayo Clinic Proceedings found playing tennis increases life expectancy by nearly a decade.)
"There's something very rewarding about hitting a good shot," says Mia, 32, who picked up her first racquet in October last year and started playing at her local court in Mparntwe (Alice Springs) regularly with a group of mates. "My friend Rachael has been coaching me and she yells encouragement from the sidelines. I always leave the court with a full cup." It's the mix of socialising, endorphins and exercise that has Mia hooked. "I've never played tennis before, not even as a kid at school. I'm a runner, but I was getting bored of doing long distances by myself, so I thought playing tennis would be a nice way to stay fit and have a social life," she explains.
A Growing Game
Mia is one of many recent converts to the sport. Tina Keown, the director of The Victorian Tennis Academy, has seen interest in community-level tennis rise, thanks in part to what she calls 'The Ash Barty Factor'. "Female participation at a grassroots level is growing, and it's interesting to see so many young girls – especially those aged 11 to 14 – take up tennis for the first time. We haven't seen that before," reveals Keown, who has been a part of the sport for 25 years.
There's no doubt Barty has kickstarted the party. After her historic Wimbledon win in 2021, more than 800 girls reached out to the athlete to tell her how inspiring she's been to them, says Tom Larner, Chief Tennis Officer at Tennis Australia. "Ash has become Australia's favourite sportsperson, not just because she's a champion, but because she's humble and inspiring. She's such a strong role model for women and has played a huge role in driving participation in tennis," he explains, adding that fellow Aussie player Ajla Tomljanović (who sensationally knocked Serena Williams out of the US Open last year) and the recent Australian Open are also getting people talking about – as well as playing – the sport.
Andrea Buckeridge, who heads Tennis Australia's women and girls strategy, says, "Our mission is to get more women and girls leading and playing tennis in Australia, and one of our key focuses is around community leadership." Last year, she launched the Women Leaders in Tennis Program, which saw 167 women across the country undertake a four-month course and aims to increase the percentage of female club presidents from 26 to 40. "Tennis is such an accessible sport – all ages and abilities can play – so it's important to have women in local leadership roles to give them a voice in their tennis communities," Buckeridge continues. "The beauty of this sport is you can play on your own against a wall, with a partner or on a team. You can hit a ball for half an hour or join a social competition. There's something for everyone and everyone belongs."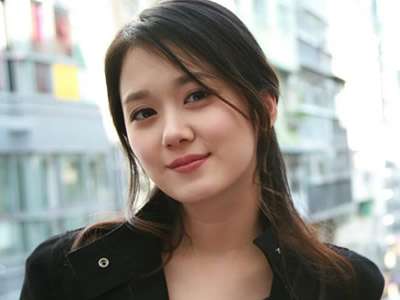 Ms Jung So-min is an Author from south Korea for Lakkars Magazine she is the Head of East Asia.