Entertainments
What You Don't Know About Emily Blunt
At the 2005 Hamptons International Film Festival, a young British actor named Emily Blunt was honored as a rising star, per InStyle. She was just getting started, as Blunt went on to act in an impressive number of films over the next decade, including "Sicario" and "The Girl on a Train." In 2018, Blunt starred in "Mary Poppins Returns," replacing the title character originated by Julie Andrews from the 1964 classic Disney film "Mary Poppins." Blunt also has a sense of humor, like when she realized her children preferred the original movie to the one with their mom. "They've seen mine once and that seemed to be enough for them, whereas Julie Andrews has been watched on a loop," Blunt told The Guardian. Sticking with the wholesome genre, Blunt starred alongside Dwayne Johnson in the 2021 adventure movie "Jungle Cruise." Even with several Disney films under her belt, Blunt has a much broader range than just playing family-friendly characters. She and husband John Krasinski appeared as an on-screen couple in the 2008 thriller "A Quiet Place" and its 2020 sequel, with Krasinski as the director.
With a career full of A-list relationships and glamorous living, Blunt has found a special place in entertainment — not that it's been a smooth ride with no challenges. However, Blunt almost always finds a way to overcome setbacks and keep charming her fans.
This is the untold truth of Emily Blunt.
Emily Blunt's childhood across the pond
Emily Blunt is from the Roehampton area of London and spent her childhood there as part of a big family. She is one of four siblings — her older sister Felicity later became a literary agent while her younger sister Suzie is veterinarian who can also sing opera, per Harpers Bazaar. Her brother Sebastian followed in Emily's footsteps by becoming an actor and appearing in her films "Jungle Cruise" and "Edge of Tomorrow." In an interview with The Guardian, Emily described herself as "the naughty one who wanted to go clubbing on holiday."
Emily had no plans of becoming an actor early on because her mom Janice used to professionally act. She recalled to Harpers Bazaar, "I think that's part of the reason I wasn't terribly ambitious, because my mother was brilliant, and had too many children, a really busy husband, and didn't know how to juggle it all." She continued, "I'd seen within my own family that the business can be really cruel, so why would I want to do that?" Unsurprising given her future choice of career, Blunt loved watching movies as a child. Among her favorites were the adventurous "Indiana Jones" series, classic movie "The African Queen," and "Romancing the Stone," she told You Magazine.
Her father, QC Oliver Blunt, was a criminal defense lawyer, and Emily told The Guardian in 2015 that she partly learned to act from his performances in court.
Emily Blunt explains her sense of style
On the red carpet, Emily Blunt is known for her elegant sense of style. She's worn gowns from the biggest names in luxury, including Prada and Michael Kors. On a few occasions, Blunt showed up in exquisite haute couture dresses from Schiaparelli, Elle recapped. While it might seem that Blunt always looks dressed to impress, the reality is quite the opposite. "I walk around Brooklyn in a baseball cap and tracksuit bottoms most of the time," she told Harpers Bazaar. "So there's an embarrassing moment when parents will say to their kid, 'This is Mary Poppins,' and the kid will look at me, like: 'No, it f***ing is not,'" Blunt joked.
Despite her casual look away from work, Blunt pays attention to her fashion choices and even takes inspiration from fellow celebrities. For example, she said she would love to steal clothes and fancy suits from Blake Lively's closet, per Elle. Others would jump on the opportunity to take clothes from Blunt's closet, which is full of bright colors and prints. According to the actor, her style evolution has gone in a more bold direction. "I love to embrace the spectacle of it," she told InStyle.
While it may have been a stunt, Blunt claimed she temporarily took over magazine's Editor-in-Chief position normally held by Anna Wintour, who was away in Europe. As the outlet noted, Blunt had some experience because Meryl Streep portrayed a fictionalized version of Wintour in "The Devil Wears Prada."
The start of Emily Blunt as an actor
One of Emily Blunt's earliest acting roles was as Tiny Tim in the play "A Christmas Carol." At the time, the 10-year-old Blunt had injured her leg and needed crutches to move around. So, her mom suggested that playing Tiny Tim, a character with limited mobility, would be the perfect fit. According to Blunt, finding a similarity with a character is one of her specialties as an actor. "I love putting an essence of someone I know into a part I'm playing. So whether it's an abstract or an acute awareness, I think it has made a difference to how I choose to play people," she told You Magazine.
As a teen, Blunt went to boarding school and participated in the school's drama productions. Her teacher Adrian Rawlins was already a professional actor, and after his agent saw one of Blunt's performances, she signed with the same agent. Blunt first started in theater as an 18-year-old in the West End production of "The Royal Family" and ultimately passed on higher education in the dramatic arts, per The Guardian. According to Blunt, this was probably the best option to learn acting on the job because she that felt drama schools could stifle an actor's natural talent after seeing this happen to some of her friends. Even better than formal schooling, Blunt learned first-hand acting tips from some of the best in the business, like co-star Dame Judi Dench in "The Royal Family."
Emily Blunt's stutter is connected to her career
For someone who became such a famous actor, it's shocking that Emily Blunt never even considered acting in the first place. Blunt's original plan was to attend university for language studies, per The Guardian. Part of her reason for not wanting to become an actor like her mother was that young Blunt was too shy to perform as a result of her stutter. "I had a deliberate resistance to it because I couldn't imagine doing a job where you had to speak all the time. I thought I wanted to be a linguist, maybe a translator for the UN," Blunt told You Magazine. That is, until Blunt's teacher, Mr. McHale, thought acting would be the perfect solution since she stuttered less when imitating others, she shared on "The Howard Stern Show." Blunt noticed this effect, too. "I found that one of the ways I could speak normally back then was if I did a silly voice or an accent," she told You.
Not that the stutter went entirely away. In fact, her difficulty speaking was a key part in developing her personality and relationship with others. "You learn great empathy and to watch people very closely, because often you can't speak. So you observe everything," Blunt said. As she grew older, the actor mostly grew out of her stutter, but it occasionally comes back, often during stressful situations. "I'll struggle a little bit on the phone, because there's such a pressure to talk — all pressurized environments are hard," Blunt admitted to Harpers.
What Emily Blunt was up to during quarantine
Soon before the COVID-19 pandemic forced much of the world to enact social distancing measures, Emily Blunt grabbed dinner with late night host Jimmy Kimmel's wife Molly. After shutdowns and quarantines, Blunt returned about a year later to "Jimmy Kimmel Live" and said that she most missed traveling and parties.
Blunt didn't spend the entire time confined in one area. She experienced the first part of quarantine in New York and the second part in London. According to the actor, London was the perfect location until a new variant popped up in the country and suddenly, "the Brits became the most unpopular people in the world," she explained on "Live with Kelly and Ryan." Blunt talked about spending a lot of extra time with her children, who became so used to having their mom around that even a trip to the bathroom seemed worrying. Looking back on her experience as a parent during quarantine, Blunt admitted, "I never want to homeschool again."
She said that in reality, having her children around was the perfect thing for her and husband John Krasinski throughout the difficult period. "Being around little ones during the pandemic was such a saving grace because they would just be bouncing around the house, and your job is to protect them from what is happening and make sure their life remains joyful," Blunt further explained to People.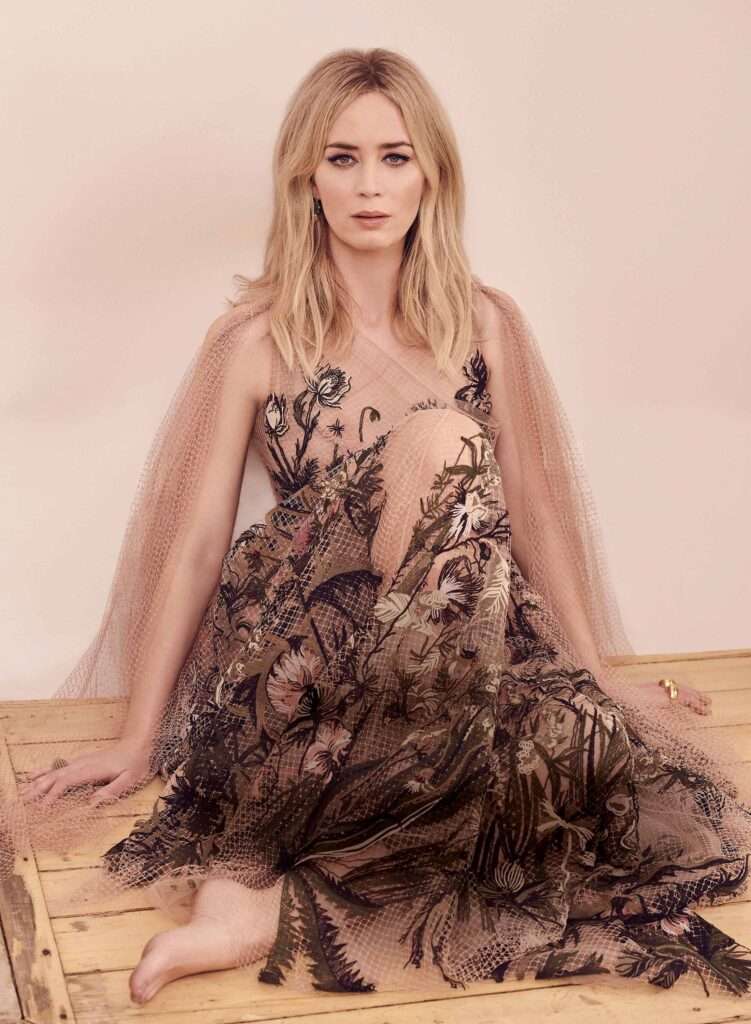 Life as a mom for Emily Blunt
In 2014, Emily Blunt and John Krasinski shared exciting family news. He posted to Twitter that the couple welcomed their first daughter Hazel together. Becoming a mom didn't stop Blunt's movie career as she continued to act. While filming the movie adaptation of the Broadway musical "Into the Woods," Blunt was pregnant. The actor gave a special shout-out to the film's costume designer for adjusting her wardrobe as her frame increased. The production team also used simple movie magic to hide Blunt's growing bump, often positioning actor James Corden in front of her, via Us Weekly.
A few years later, Krasinski and Blunt announced their second child together, daughter Violet. As the children grew older, Blunt became more aware of how her Hollywood lifestyle could affect them. She remembered Hazel coming home one day and asking if Blunt was famous, per The Times.
"I don't know if we're navigating it right," the mom confessed about parenting to You Magazine. She added, "We'll just do our best not to f*** anyone up, you know?" Fortunately, the kids don't seem to have any initial desire to become actors. Blunt revealed that her oldest child once told her, "Mamma, it's so embarrassing that you're in movies." Meanwhile, Blunt loves her family time perhaps even more than acting. She claimed she tells her children, "My favorite job in the world is to be your mummy."
The silly side of Emily Blunt
During production of the movie "Jungle Cruise," Emily Blunt enjoyed having fun with her co-lead Dwayne Johnson. The film is full of action sequences, perfectly suited to Johnson's previous career as a professional wrestler. While Johnson can clearly perform a stunt, Blunt liked to tease him by sending videos of herself filming stunt scenes and writing captions like, "Okay Dwayne, this is called… a stunt sequence," she told You Magazine. Blunt would also taunt Johnson by sending videos that criticized his fitness regime. "You don't need to go to the gym so much, you actually just need to eat fried chicken," she would say. Johnson pulled pranks on Blunt, too, spinning her during swinging sequences, she explained on "The Late Show with Stephen Colbert."
Jimmy Kimmel and his wife Molly are friends with Blunt and John Krasinski, and one of their favorite pastimes is playing pranks on each other during the Christmas holiday season. For example, Blunt wrapped Kimmel's entire car like a present with pink wrapping paper. Kimmel was even more shocked when he approached the car and saw carolers pop out from the inside and begin singing holiday songs. Someone else then walked up to the scene with a live reindeer. Kimmel and Blunt laughed about the event during an episode of "Jimmy Kimmel Live." Previously, Krasinski pulled a similar prank on the late night host by wrapping his car in gift wrap and filling the whole vehicle up with festive balls.
Emily Blunt is seeing red, white, and blue
Once she became an actor, Emily Blunt started spending more and more time in America and began to learn about differences in the culture from her native England. "I've become more confrontational and more inclined to voice my feelings if I'm excited about something," she revealed to magazine about the attributes picked up from Americans. "Now I can be tenacious and say, 'I want this part,'" she added. Though she dated Canadian singer Michael Bublé, Blunt ultimately wound up with John Krasinski, an American, and became a United States citizen. Among those who were officially sworn in as citizens during her ceremony was Matthew McConaughey's Brazilian wife Camila Alves, Blunt said on "Jimmy Kimmel Live."
In the lead-up to Donald Trump's election as president, Blunt told The Magazine, "I became an American citizen recently and that night, we watched the Republican debate and I thought, 'This was a terrible mistake. What have I done?'" The hosts of "Fox & Friends" were offended by the comments and felt that Blunt wasn't taking her new status seriously, per Gawker. Blunt then clarified her previous comments and said she didn't want to cause offense to anyone. "It was just an offhand joke. I think I'll probably leave the political jokes to late night or something," the actor said in a "Today" interview. She reiterated that becoming an American citizen just like her husband and daughter was in fact a meaningful and special moment for her.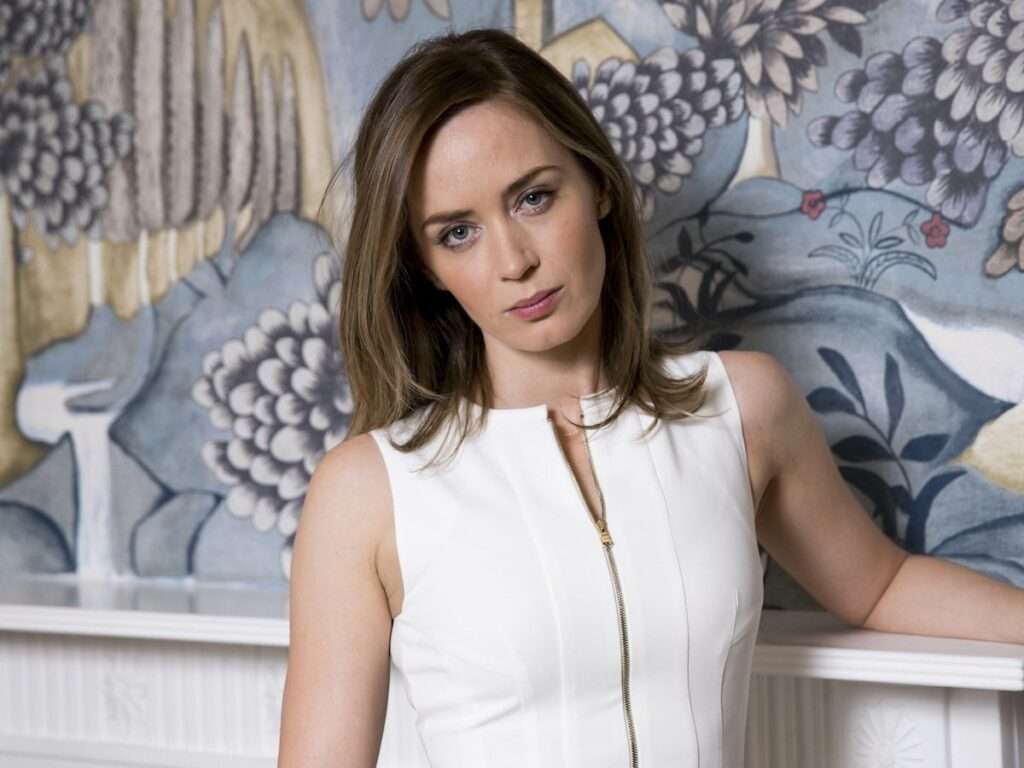 Emily Blunt helps others in many ways
More than just delighting viewers who watch her movies, Emily Blunt also has brought joy to others through philanthropic work. For example, she attended the Golden Heart Awards in support of one of the event's co-chairs, fashion designer Michael Kors. The event applauded those who are involved in the meal delivery charity group God's Love We Deliver.
One cause especially close to Blunt is the Malala Fund, co-founded by Nobel Laureate Malala Yousafzai. The organization helps girls receive safe and free schooling in places where this might not be an option. "From the first time we met, I knew Emily would be a great friend to me and to all girls fighting for their education," Yousafzai told Variety about the actor and advocate. To support the cause, Blunt and her husband John Krasinski teamed up with fundraising platform Omaze to offer a lucky winner a chance to go on a double date with them as a prize. All donations from the sweepstakes helped benefit the Malala Fund. The husband and wife team also showed off their cooking skills once, all in the name of charity. To help support the Family Reach organization, which provides financial help to families of cancer patients, Blunt and Krasinski cooked a meal with celebrity chefs during a live-streamed event, via PopSugar.
Blunt also joined President Joe Biden where the two discussed their experiences with stammering at a gala for the American Institute for Stuttering, as reported by Stamma.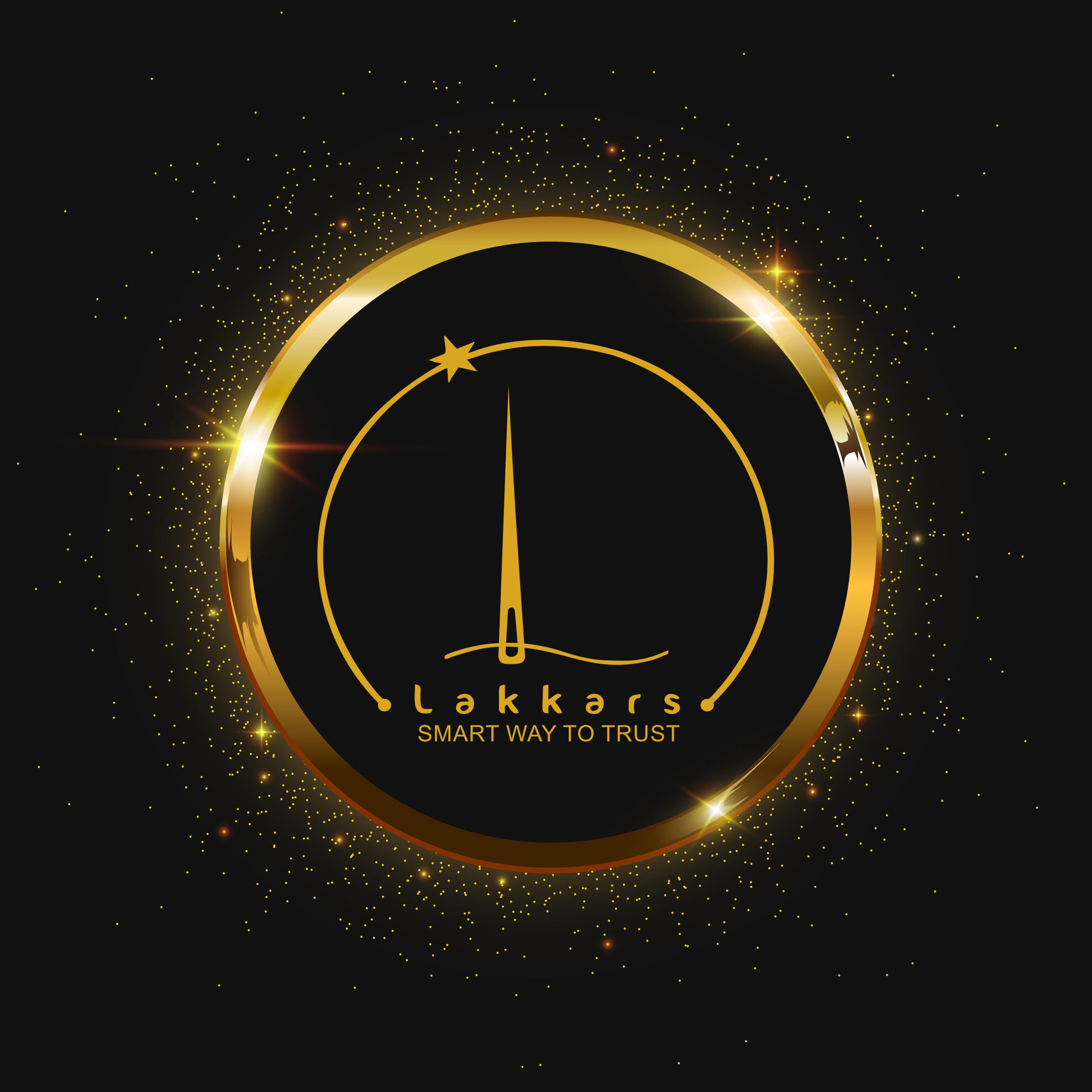 Magazine launched for helping women for success. Lakkars has always served and worked efficiently towards women empowerment, we have blossomed into America's most-read fashion magazine.