Inspiration
Kris Jenner Made The Kardashians Famous
"That's cute!" Jenner, 66, beams at one of her shots on a nearby monitor while pointing out the area she wants to be retouched (her neck). The "momager" of the Kardashian empire–a word to which Jenner holds the trademark–expertly poses, shifting angles for the photographer. Her face is meticulously done in the family's signature makeup of inky eyelashes, nude lips and impeccable contour, a look the New Yorker writer Jia Tolentino called "Instagram face" for its ubiquity and popularity.
It's an early September day, still summer, and this midtown Manhattan studio provides a cave-like respite from the heat. Good thing. Jenner came with her "glam squad"—her two on-call hair and makeup people—along with her PR person and two security guards, one of whose job seems to be holding her designer bag. She's in a black suit and bodysuit (from Good American and Skims, companies run by her daughters, natch), topped off with black leather gloves (which she never takes off), Chanel platform loafers and massive sparkling hoop earrings. She radiates the same power and glamour exuded by her celebrity daughters: Kim Kardashian, Khloe Kardashian, Kourtney Kardashian, Kylie Jenner and Kendall Jenner. (See sidebar.)
The directing, the styling, the constant photo-readiness: it's all part of the careful choreography surrounding Jenner and her daughters. In town for Fashion Week, Jenner spent it hobnobbing with Dee Ocleppo Hilfiger (spouse of Tommy Hilfiger), Sex and the City creator Candace Bushnell and earlier that day, lifestyle doyenne Martha Stewart. She squeezed in this photo and video shoot plus a 20-minute interview with the magazine—granting us a total of one hour of her time—before jetting off on a private plane headed back home. It's a rare up-close look inside Jenner's highly calibrated world, a level of coordination that's evidence of not only the matriarch's authority but also the machinery that has helped her turn the Kardashians' fame into a multi-billion-dollar empire.
"I'm the one who can help them [her kids] identify what it is that they want to do, help them create a business, build an infrastructure and help them focus," Jenner says.
"Kris Jenner is an unstoppable force," says Ryan Seacrest, who green-lit the family's reality TV show. He adds that she "led her family to succeed in creating an empire bigger than anything we could have ever imagined when we came up with the show's concept 15 years ago."
Back then Jenner, at age 51, forever changed the reality TV landscape with the October 14, 2007, premiere of Keeping Up With The Kardashians on the E! network. It delivered an insider's view of the family's trials and tribulations, along with some outrageous moments, including when Kourtney and Kim came to blows in the season 18 premiere, leaving Kim bleeding. The show ran for 20 seasons, airing 285 episodes in total and ending in 2021.
"The Kardashians are human brands."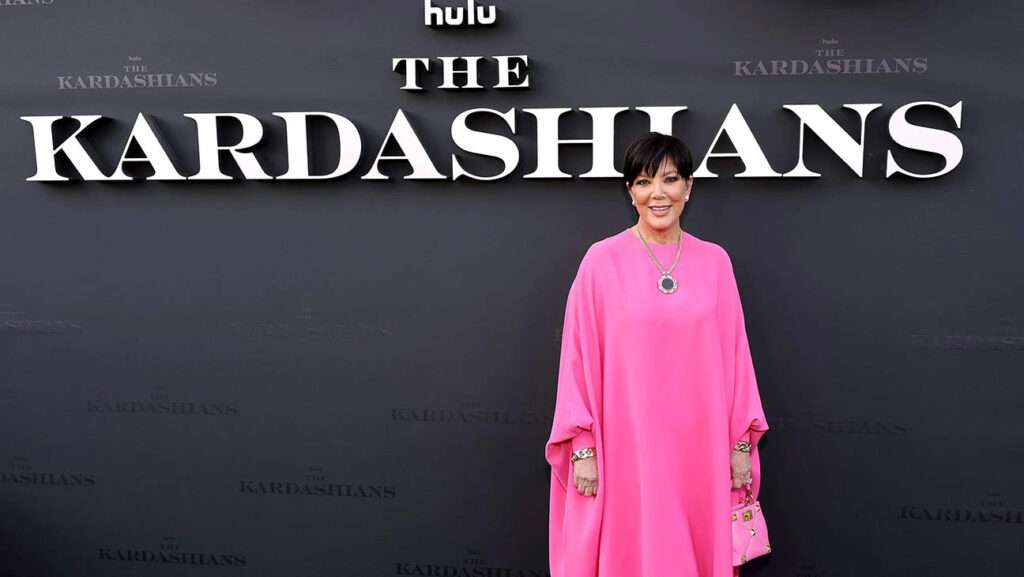 This year it rebooted on Hulu, its new streaming home, with a zippy new name: The Kardashians. Hulu claims the show's April debut was the most-watched series premiere in the U.S. but didn't disclose viewer numbers. According to streaming analytics compiler Entertainment Strategy Guy, the Hulu premiere didn't break into the top ten of any major trackers for hours watched, including Nielsen. But the fact that Jenner turned the family into a household name and her kids into entrepreneurs, all after she turned 50, earns her a spot on Forbes' second annual 50 Over 50 List celebrating women who prove that success has no age limit.
Although she usually provides behind-the-scenes support, putting her daughters out front (in their TV show's first season, Jenner attained instant meme status by telling Kim, "You're doing great, sweetie!" as her daughter posed nude in a Playboy shoot), she's emerging as the face of her own brands. Her Safely cleaning products company, for example, was born of her insatiable drive to keep her home spotless. Setting it apart from the Methods and Windexes of the world, Jenner says, is the products' plant-based formulation, which she says is a first in the category. "Kris is such an incredible partner because she's truly a fully immersed participant in every component," Safely co-founder Emma Grede tells Forbes. The two women created Safely with model and cookbook author Chrissy Teigen in March 2021, though Teigen left several months later, following revelations on social media that she'd bullied TV personality Courtney Stodden, who was a teenager at the time. (Teigen publicly apologized.) Jenner owns an estimated 7% of the company, which raised an undisclosed amount of funding from investors led by venture capital firm Imaginary Ventures (also a backer of Kim Kardashian's wildly successful Skims). In February, Safely rolled out its products in 1,700 Walmart stores; it's also available through Bed Bath & Beyond and Amazon. Neither Grede nor Jenner would comment on its revenues.
Her six children (there's son Rob, plus five daughters) harnessed their reality TV show fame and tremendous social media influence—they have a billion followers combined—to help start 15 businesses. "They're human brands," says Markus Wohlfeil, a marketing professor at De Montfort University in Leicester, England, who studies celebrity fandom and consumer behaviour. "You [the fans] basically see them as an ideal friend, ideal mate, ideal partner. So all of the projection of your own desires [onto the Kardashians] is basically how they appear to you," he tells Forbes, describing the connection they form with fans through their TV show and constant use of social media. "It just gives the illusion they're very close," he says, adding that the Kardashian brand then expands through its products. Jenner, Wohlfeil says, is like a modern-day Steve Jobs or Walt Disney. "She's one of those people who sees individual parts and can actually put them together."
According to multiple industry sources, Jenner, who sits on the board of each of her kids' businesses, gets 10% of gross revenue from every product, TV show or modelling gig in which her family participates, in exchange for helping build out staffing and supply chains. "Each of our businesses has an individual infrastructure and a team built around the company," she says. It's an arrangement she made with them at the start. "I said to my kids, 'Look, I'm going to put my heart and soul into this—I'm going to work hard. And I'll take 10%, because that'll make it worth my while,'" Jenner says, adding that it was a better deal for them than what a typical manager would charge. One entertainment attorney whose roster includes A-list clients says the 10% cut is actually pretty standard. So how much does she pull in? Jenner would not disclose any financial information about the business's revenues or her personal earnings.
She has received equity in some cases. Forbes estimates her stakes in the businesses include 1% of Kim's shapewear and loungewear firm Skims, which was valued by investors at $3.2 billion in January; 5% of Kylie Cosmetics, 51% of which was sold to Coty in January 2020 in a deal that valued the business at nearly $1.2 billion; and 10% of denim and fashion firm Good American (cofounded by daughter Khloe), in addition to the 7% in Safely. She had an estimated 10% stake in Kim Kardashian's KKW Beauty and got an estimated $20 million when they sold a 20% stake in the business, also to Coty, in January 2021. That brand no longer exists and Kim and Coty have replaced it with SKKN by Kim, a skin-care line that debuted in late June; Coty owns 20% of the business. It's not clear, though, how much either mother or daughter owns in this venture. She does invest some of her personal fortunes in some of the family's experiences, too, but is cagey in sharing just how much. "I'll give you one," she says, revealing she put some of her own money into 818, daughter Kendall's tequila.
Altogether, adding in multiple homes plus earnings from the TV show and dividends from her daughters' companies, Forbes estimates Jenner's net worth at $200 million. Not as much as Kim's $1.4 billion or Kylie's $600 million estimated fortunes, but pretty impressive given where she came from a decade and a half ago.
"I have to have everything in my life completely organized and perfect—otherwise, I am a complete mess," she wrote in her 2011 autobiography, Kris Jenner . . . and All Things Kardashian. That control stemmed from her 1991 divorce from high-flying lawyer Robert Kardashian (d. 2003), known for serving on the defense team for O.J. Simpson during his 1995 trial for the alleged murder of his wife Nicole. (O.J. Simpson was found not guilty.) Complicating matters were her friendships with both Simpsons prior to Nicole's murder. And there was the fact that she was not an equal partner in her marriage. "I had no money—not one dollar—to my name. He controlled everything," Jenner wrote. "It never occurred to me before that moment in this dark time that I had no power. Later in life, I would decide it was a situation I would never be in again."
Born in 1955 in San Diego, Jenner grew up in a family of retailers who owned some of the first candle stores in the area. Following high school and a stint as an American Airlines flight attendant, she married Robert Kardashian. They began divorce proceedings in 1991. Shortly afterwards, Kris began dating Bruce Jenner, a gold medal Olympian in the decathlon. They were married soon after Kris and Robert finalized their divorce. The newly blended Kardashian-Jenner family meant the new spouses would have eight kids to support: two of Bruce's from a prior marriage, four from Kris' marriage to Robert, and, later, the two children they had together. They needed income, so Kris decided to turbocharge Bruce's public appearances and motivational speeches. "We took Bruce's gold medal out of his sock drawer and dusted it off and framed it in his office, and that became our motivation," she wrote in her book. "We wanted to be champions again." (In 2015, Bruce Jenner transitioned from male to female, and now goes by Caitlyn Jenner; the couple divorced that year.)
The money from Bruce's speeches, along with commercials and product endorsements, began to flow. "I had no idea that my family, my home, would someday be an entertainment empire," Jenner wrote. In 2004, she went back to her retail roots and opened a children's clothing store Smooch in Calabasas, California.
Getting to the airwaves was a surprisingly fast process. In 2007 the whole Kardashian-Jenner clan moved into a new, sprawling home in Hidden Hills, California. A friend who worked as a casting director came to visit and surveyed the chaos. Jenner buzzed her daughters over the intercom when the phone rang for them while she made dinner as Kendall and Kylie, then preteens bounced off the walls with energy. Amused, the casting director told Jenner she should pitch her family as a reality TV show to Seacrest. "Get me a meeting," Jenner replied. She pitched to Seacrest the very next day; in 48 hours, the show was sold.
"I said to my kids, 'Look, I'm going to put my heart and soul into this—I'm going to work hard. And I'll take 10%, because that'll make it worth my while.'"
A 2014 Glu Mobile smartphone game helped solidify the relationship between the Kardashians and their fans. Kim Kardashian: Hollywood let users role-play as models and actors and build their reputations to land on the A-list. It was extremely successful. Kim pocketed $45 million through the game from 2015 to 2016, while developer Glu Mobile credited the game with boosting its 2020 financial results due to a "resurgence" of interest. "Kris understood a decade ago that the future of her children's brands needed to be trans-media," says Niccolo de Masi, the former Glu Mobile chief executive who pitched the game idea to the Kardashians. "What I love about Kris and Kim is that they are both very disciplined, turn up on time and do what they say they're going to do," he adds. "It sounds simple, but there is a short list of Hollywood people who do that."
In 2019, Forbes named Kylie Jenner a billionaire after the family showed financial documents, a process that included visits to Kris Jenner's Hidden Hills home. Our estimation was based on Kylie Cosmetics' revenues and dividends paid by the company. When Coty snapped up a 51% stake in the makeup brand the following year for $600 million, it was a huge coup for Kylie. But the deal's fine print revealed something else entirely: that Kylie Cosmetics wasn't as large or as profitable as the family had earlier claimed to Forbes. Kylie was dropped from the billionaires' list in 2020, with Forbes positing that Kylie's tax returns had been doctored, a claim that representatives for Kylie and Kris Jenner denied. Kris was apparently upset about the story. But when asked about it at the photo shoot, Jenner replied, "I have no idea. But thank you."
Not every Jenner-managed production is a win. In 2012, Kourtney, Khloe and Kim entered a licensing deal to launch Khroma Beauty, but were sued for alleged trademark infringement of the company name by the EU-based owner Kroma Makeup. The two parties reached a settlement. Khroma changed its name to Kardashian Beauty, but it never took off. In 2017, the family was criticized after Kendall Jenner's Pepsi commercial was derided as trivializing the Black Lives Matter movement. Pepsi ended up apologizing to Kendall Jenner.
Private equity is the next frontier for the family. In September, Kim launched SKYY Partners with former Carlyle Group bigwig Jay Sammons, the dealmaker behind acquisitions like red hot streetwear brand Supreme. As a partner in the firm, Jenner will be involved in fundraising efforts and selecting what to invest in. Hundreds of businesses have pitched the company already, Jenner claims.
In September Jenner also released her second product drop with Kylie Cosmetics, called the Kris Collection. The limited edition lineup consists of Jenner's "must-haves," including pressed powder, lip crayons and cooling under-eye patches. Reviews so far are sparse, with few verified TikTok and Instagram influencers posting about the products.
Having built a hugely popular entertainment business in her sixth decade, Jenner thinks there's room at the table for more entrepreneurs like her. "I think people are finding their own power and their own way of doing things. And I think that that in and of itself is very powerful," Jenner says about finding success after 50. "And you know what? It gives a lot of other people hope that there is no rush."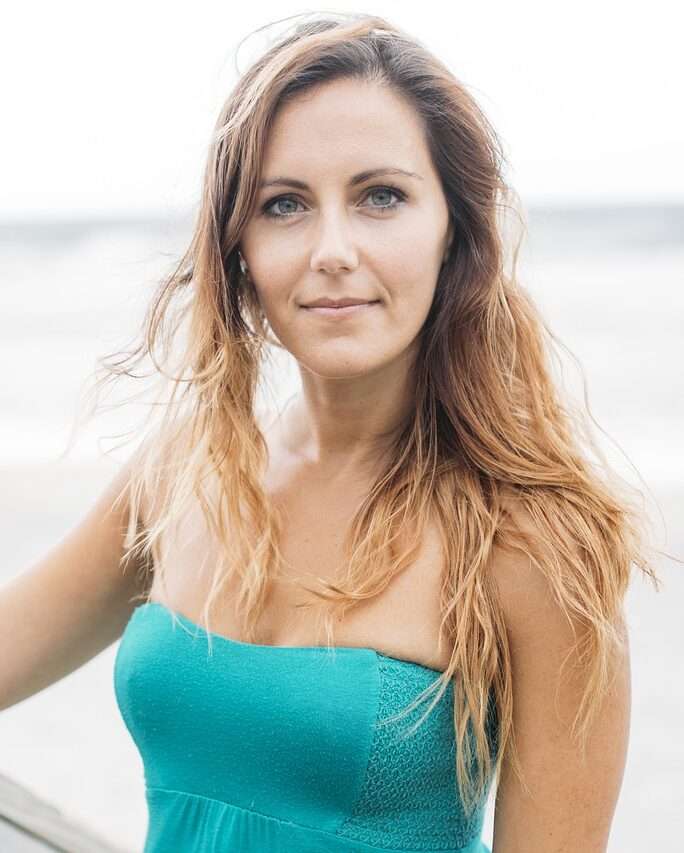 Mrs Vicky m Bournel has made this magazine proud. She is not only an Author from America for Lakkars Magazine she is the Chief Editor of Lakkars Magazine for the articles.