Asian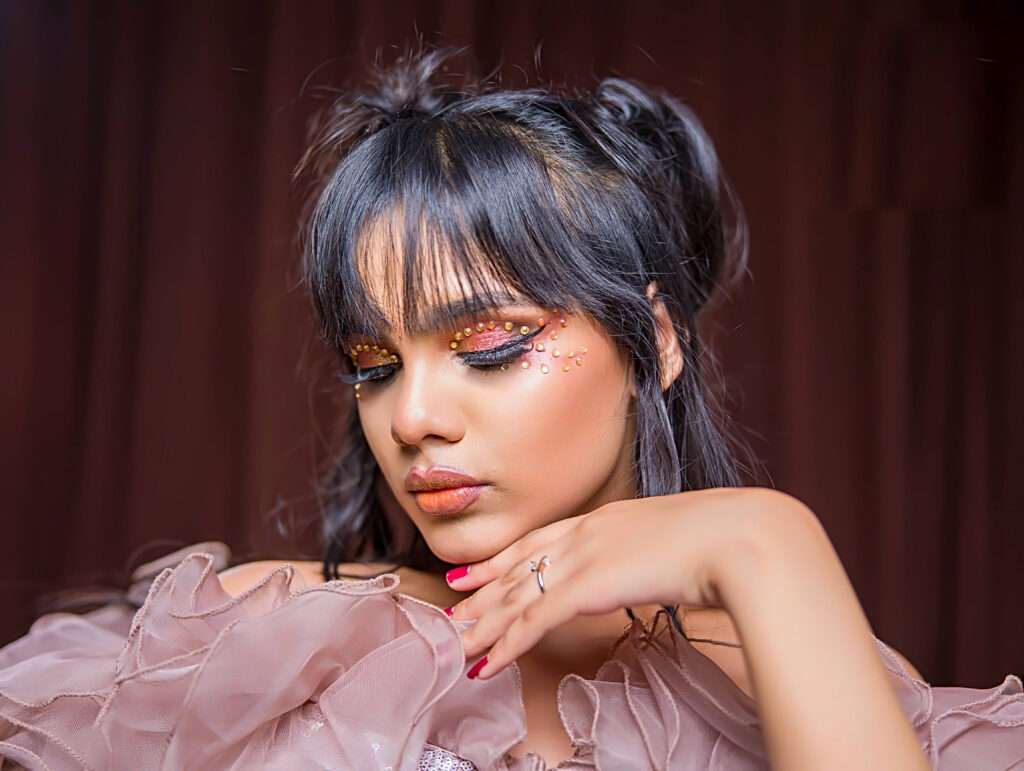 Vaishali A SUPER MOST MODEL OF HYDERABAD PROVED THAT HER ART IS A GREAT INSPIRATION FOR TODAY'S GENERATION
Fashion and Glamour have always been a part of the world. Many girls dream of walking on the stage being a fashion model; however, only a few get the opportunity to fulfil such a dream.
Today an elite story of an attractive model from Hyderabad is being expressed, in the field of modelling and it is correctly said that any of fashion show in the city beautiful or outside Hyderabad cannot be successful if Vaishali Bhramaramba is not walking on the ramp. Vaishali although attained the position of a supermodel, yet she is an inspiration for young generations.
A young, dynamic and robust charming girl, having a height of 5.5'2 ft, a glow in her fair skin with black eyes and hair still single had developed as a fashion model. Here it is worthwhile to mention that Vaishali is highly academically qualified, and well-versed in Hindi, Telugu and English Languages.
In her profession of modelling, Vaishali likes to present herself by wearing fashionable & enchanting dresses, and matching make-up according to the need of any show convincing the audience; above all her style to present herself on a ramp is always appearing like a circle of beauty.
Vaishali is very happy to accept dignified creative assignments of shoots/ Modeling indoors, and outdoors in the city beautiful. Vaishali chooses roles in acting, print, ramp, and designer's shoots by proving her personality in ethnic, western and other dresses depending upon the show's demand and suitability.
There are many things in our life that we need to understand and get inspired by it. Vaishali fought for her dream and made it a purpose of motivation. Talking about the motivation factor and about her journey she quoted, "It is very important for everyone to filter out what you dream for. For me, it was always to enter the fashion industry and become a model. From the heart, I am a fashion design student and love to keep a balance between my modelling career and my passion to manage my studies." Being a model she is always an active participant in artistic and creative activities. It keeps her motivated and also helps her to relieve her stress. Today, the fashion industry is gaining huge popularity and such time Vaishali is a perfect example for the entire fashion enthusiast who wants to pursue their dreams. She has big plans for the future as she is already working with many top shoots. According to her "Success only comes for those who work hard for it."
Mr Sangram has made this magazine something to be proud of what we kept expecting. He is not only an Author, for Lakkars Magazine he is the South Zone Head of India and Chief Editor of Lakkars Magazine E-Book.