Asian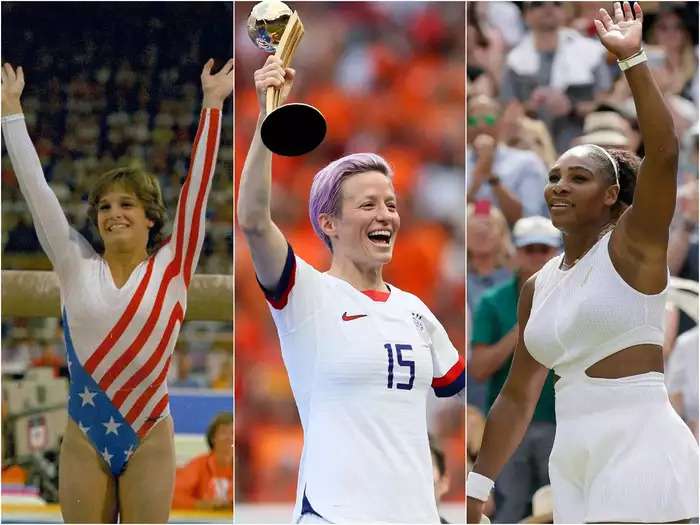 The 3 iconic female athletes who have changed the world of women's sports for the better
Recent breakthroughs have helped usher female athletes and their organizations closer to the mainstream than they've ever been. According to a 2018 Nielsen report on the rise of women's sports, 84% of general sports fans now have an interest in women's sports.
But for decades, pioneering women in sports have worked to foster progress and inspire others hoping to accomplish history-defining athletic feats of their own.
The push to bring women's sports to the masses started with names like Wilma Rudolph and Billie Jean King but has grown to include women like Serena and Venus Williams, Megan Rapinoe, and Katie Ledecky.
Below, we take you through the 3 most iconic female athletes that have helped put women's sports in the spotlight.
Alexandra Licata contributed to an earlier version of this story.
Wilma Rudolph
Sprinter Wilma Rudolph was the first American woman to win three gold medals at a single Olympics. She overcame the loss of strength in her left leg and foot, caused by polio at five years old, to become the fastest woman in the world at the 1960 Olympics. She held the records for the 100 meters at 11.2 seconds and 200 meters at 22.9 seconds.
Because of worldwide television coverage throughout the 1960 Olympics, Rudolph gained international recognition and became an iconic figure for black and female athletes.
During the peak of the civil rights movement, Rudolph was a trailblazer for the rights of Black women. She broke the gender barrier of all-male events in track and field, and her legacy lives on today.
Lindsey Vonn
Lindsey Vonn is one of only two female skiers to win four World Cup overall championships. She won three consecutive titles from 2008-10 and another in 2012. She was also the first American woman to win a gold medal in the downhill, which she did at the 2010 Winter Olympics.
Vonn won her 20th World Cup crystal globe title in 2016 to surpass Ingemar Stenmark for the overall record for men or women. She is also one of six women to win a World Cup race in all five disciplines of alpine skiing.
With three Olympic medals, four World Cup titles, 82 World Cup victories, and two World Championship gold medals to her name, Vonn is widely considered one of the greatest skiers of all time.
After missing parts of several seasons as a result of injuries, Vonn ultimately retired from the sport in 2019.
Aly Raisman
Aly Raisman is a two-time Olympic gymnast. In 2012, she won the team gold medal, floor gold medal, and bronze medal on balance beam with Team USA. She took home the individual all-around silver medal and floor silver medal in 2016, as well as another team gold medal.
As accomplished as she is in the gym, Raisman may be even better known for her work in the fight to end sexual abuse. She was among hundreds of gymnasts who came forward to speak out against former USA Gymnastics team doctor Larry Nassar. Since Nassar's trial, during which she delivered a blistering speech, she has used her platform to focus on fixing USA Gymnastics and fighting for justice for all victims of sexual abuse.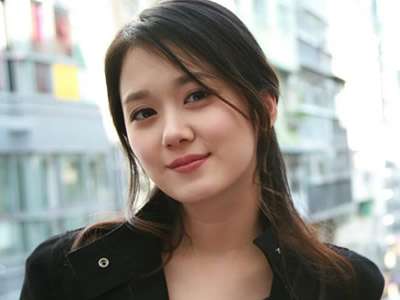 Ms Jung So-min is an Author from south Korea for Lakkars Magazine she is the Head of East Asia.