Europe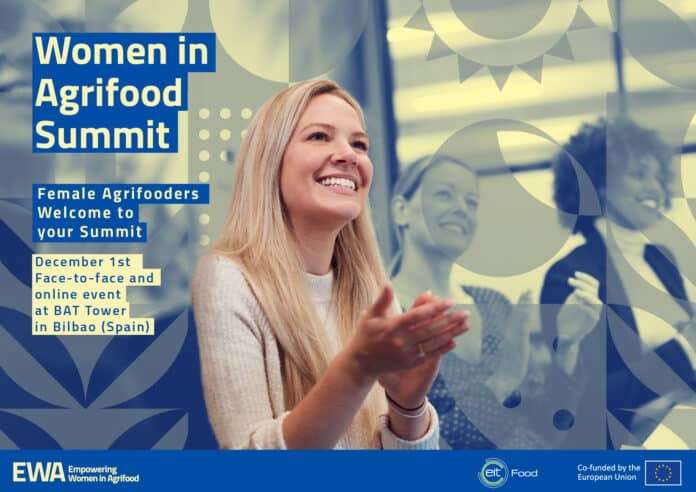 Women in Agrifood Summit
Innovation and entrepreneurship are two pillars supporting growth in Europe. The more inclusive and diverse the representation, the better. The stats make it clear – women-led and diverse teams are successful, achieving both more financial success and influencing a more positive impact on society as a whole.
While Europe's innovation ecosystem is becoming more inclusive over time, the reality is that women remain underrepresented and underfunded in entrepreneurship and still face too many obstacles when it comes to realizing their entrepreneurial dreams.
This is what EWA (Empowering Women in Agrifood) aims to address. The project, created as part of EIT Food's inclusivity action plan, strives to support female entrepreneurs through education, network building, and dedicated programme resources. It's part of a wider mission to future-proof the food systems for generations to come, creating an inclusive and diverse community that naturally fosters innovation and progression.
EIT Food is an EU body aiming to accelerate innovation with a vision of building a future-fit food system that produces healthy and sustainable food for all.
Empowering Women in Agrifood
Whilst women are underrepresented and underfunded in innovation and entrepreneurial circles as a whole, the outlook is even more dramatic in the agricultural sphere. In fact, it's reported that across the continent, only around 30% of women account for top positions in agricultural and livestock farms in the European Union, with a remarkably low rate amongst women from RIS regions.
EWA (Empowering Women in Agrifood) is a project developed by EIT Food that seeks to promote female entrepreneurship in the agrifood sector, with the aim of increasing the presence of women in positions of business responsibility and reducing the gender gap.
Through the project, more than 250 female entrepreneurs have received support, mentoring and training since 2020 and over €400k in prizes has been awarded to best-in-class entrepreneurs during final pitching competitions.

Through leveraging the powerful EWA networks, events are able to connect startups, solopreneurs, corporates, investors and the agrifood ecosystem in general, creating new partnerships and opportunities for stakeholders. It's reported that more than €12 million has been attracted by EWA entrepreneurs/startups on investment and over 40 agrifood startups have grown on their number of clients, employees or financial turnover through the project.
The 6-month incubation programme offers continuous support, featuring specific training, networking opportunities and personalised mentoring.
At a glance:
130 women entrepreneurs
13 European countries
The chance to win up to €10k per country
Access to an international network with over 500 mentors and female entrepreneurs in the food sector
Access to the open online platform which gathers over 500 female entrepreneurs and mentors in the agri-food sector
The programme works along 4 lines of action to combat the gender gap. This includes:
Online training: During the programme, entrepreneurs benefit from tailor-made training on specific business and entrepreneurial topics and access to resources to improve their skills. It's online and conducted in mother languages (not just English), making it even more accessible.
Ongoing mentorship: Participants get more than 20 hours of personalised mentoring from experts in business and agrifood.
Power of community: Access to networking events with stakeholders as well as being able to join the EWA Community and direct access to over 500 mentors and female entrepreneurs within the agrifood ecosystem
Funding: Beneficiaries have the chance to cash in up to €10k per country, discover other EIT Food programmes and access investors, and corporates to take their businesses to the next level
Projects for change
The EWA programme highlights projects that have a common vision: making the agrifood system more ethical and innovative in order to build a future-fit food system that produces healthy and sustainable food for all.
Stand-out alumni include:

ODS Protein: ODS Protein produces alternative proteins through a fermentation process, with a formulation and texture suitable for incorporation as an ingredient in different food products. Its mission is to develop sustainable solutions to global protein consumption.
Foodobox: An app that helps restaurants to sell food with an approaching expiry date at discounted rates. The idea is to help reduce food waste and at the same time provide consumers with high-quality food at affordable prices.
Golden Tree: Golden Tree was created with the vision of selling agricultural products directly from the producer to the consumer.
Superfood Breakfast: Producing smoothie drinks with sprinkles for food sensitives, health-conscious – production of food powder for gluten and lactose-intolerant people.
Women in Agrifood Summit
Now, the 2022 cohort is gearing up for the grand event that wraps up the programme – the Women in Agrifood Summit.
This year's EWA programme represented countries from across Europe, including Bulgaria, Croatia, Cyprus, Czech Republic, Greece, Hungary, Malta, Italy, Latvia, Lithuania, Portugal, Spain and Turkey. They will all gather in Bilbao on December 1st to celebrate their participation and share the experiences had and lessons learnt.
The Summit is like a graduation day in terms of the celebratory mood, but it also serves as a source of up-to-date information for women leaders in the agrifood sector and a chance to network and discuss strategies and opportunities for the future.
It'll also showcase the innovative and unique projects that have been hosted. Giving space for the entrepreneurs to present their ideas and ventures.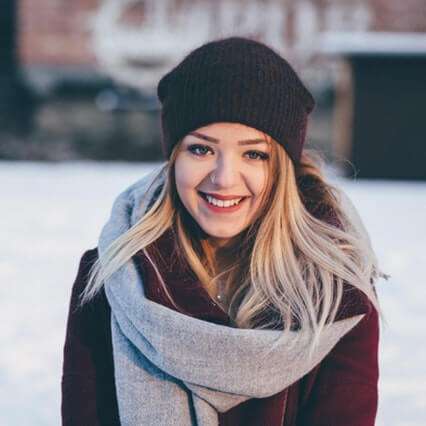 Mrs Fatima Bedum is an Author for Lakkars Magazine, the North Zone Head of India and the Chief Editor of Lakkars Magazine for the articles.