Inspiration
Anna Sawai Goes from J-Pop Star to Hollywood Starlet
Born in Wellington, New Zealand and raised in Yokohama, Japan. In a three-bedroom apartment in Tokyo with her mother. Ms. Sawai is a former Japanese pop idol — she was a founding member of the J-pop girl group Faky before quitting the band in 2018 — who has reinvented herself as a chameleon-like Hollywood actress. Last year, she played an action hero in "F9," the latest in the "Fast and Furious" film franchise. Now, she stars in "Pachinko," Apple TV+'s adaptation of the critically-acclaimed 2017 novel by Min Jin Lee about four generations of a Korean immigrant family. "With 'F9' being so big, I feared audiences might label me as the 'Asian actress who does action,'" Ms. Sawai said. "And so when 'Pachinko' came along, I was so happy that it was something so profound, so dramatic and so absolutely different."
Ms. Sawai's mother taught her how to play piano at 3, and encouraged her to pursue acting at a young age. At 11, she landed the lead role in a Nippon-TV production of "Annie." (She beat out 9,000 other children.) Three years later, she enrolled in a J-pop boot camp run by Avex, an entertainment conglomerate that has produced some of Japan's biggest dance acts. "At one point, I was taking lessons — tap, dance, walking, singing, all that — every day of the week," she said. She trained throughout high school and joined Faky as the group's lead vocalist in 2013.
In "Pachinko," Ms. Sawai portrays a character not in the novel: Naomi, a young woman climbing the corporate ladder in late-1980s Japan. "Naomi finds herself in a time when Japan implemented an equal employment opportunity law," she said. "My mom was actually working around the same time and went through similar things that Naomi did — you know, not being taken seriously and just expected to stay at a company for three or four years until they get married to one of the guys working there."
Ms. Sawai is currently in Vancouver shooting "Shogun," a reboot of the 1980 TV mini-series based on James Clavell's 1975 novel. "I play a woman with invaluable skills but dishonorable family ties who must prove her value and allegiance," Ms. Sawai said. "Obviously, you know, the kind of character that you want to play."
Ms. Sawai first heard Britney Spears at 7 and has been obsessed ever since. "I remember seeing Britney's concert videos," she said. "It was my dream to do that. I wanted to become like Britney Spears. I mean, I still do."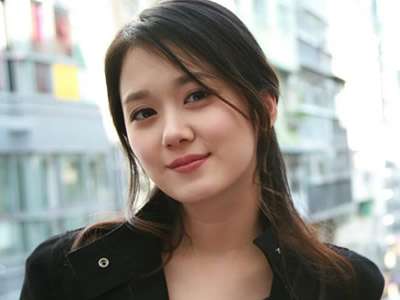 Ms Jung So-min is an Author from south Korea for Lakkars Magazine she is the Head of East Asia.