Blog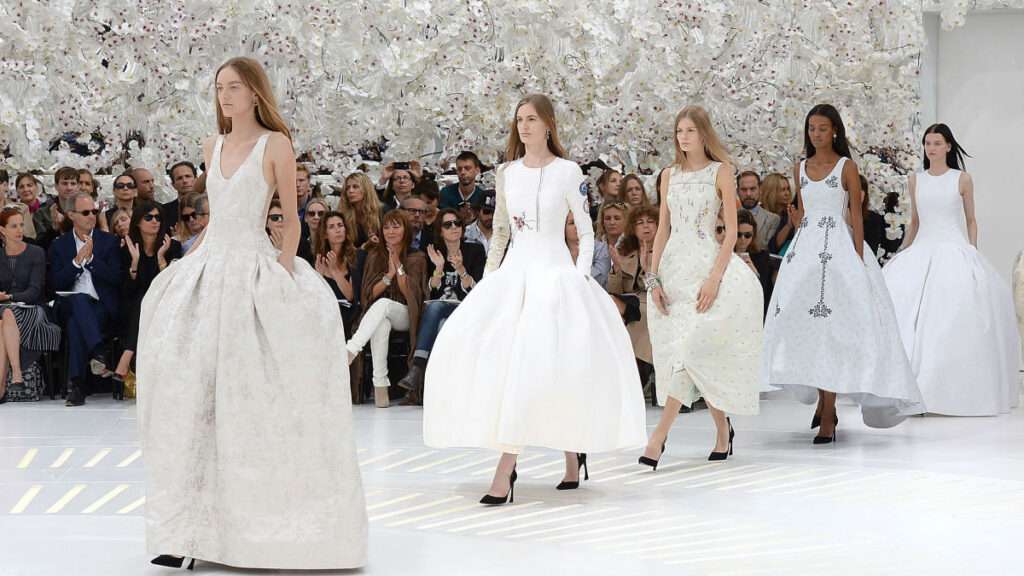 A Brief History Of The Fashion Week: Evolution Of The Parade
Every fashion week is a phenomenon. New models are discovered. New styles and themes are brought to the fore. Surrounding the big four fashion events in New York, Paris, Milan, and London, several other fashion weeks sprout up either to cater to niche audiences or to bring to light their local fashion.
Every year, designers – established and new come to fashion weeks with their latest inspirations, and some of these go on to define trends for years to come. At its core, a fashion week is much like any other expo but the sheer amount of talent they spawn, trends they kickstart, and industries they create smake them so much more than just another event.
If you're like us, you probably follow Lakkars coverage of the fashion weeks very diligently, probably even going on to draw your own conclusions on every cut, style and collection. How did the fashion week grow into an event of such proportions, holding our collective attention for decades in a row? It is interesting to note that the first fashion 'parades' were over a hundred years old!
The history of fashion week, and its evolution is one of the most fascinating stories!
The Beginnings Of An Exhibition
Paris in the early 1900s was already a hotbed of cultural revolution. Everyone in Europe knew that all of the latest styles could be spotted at the salons and on the racetracks in Paris. Marketers would hire women to showcase some of the most prominent clothing of the time at these social gatherings. Curiously enough, the very reason why races are today regarded as high-society events is because of the influence these parades had in their early days.
Over time, fashion parades had become so popular in Paris that they could become standalone events- people would pay to attend events where the latest in fashion was showcased, and would further pay to own some of these clothes.
Paris is also the birthplace of Haute Couture, which literally translates to High Fashion. Selective fashion houses would organize events which we'd now consider 'underground'- these events were for a select group of consumers and were often not advertised publicly. At these events, usually accompanied by a lavish spread, select guests would choose which clothes they'd like to purchase. Exclusivity was and continues to be a prized quality in the world of high fashion.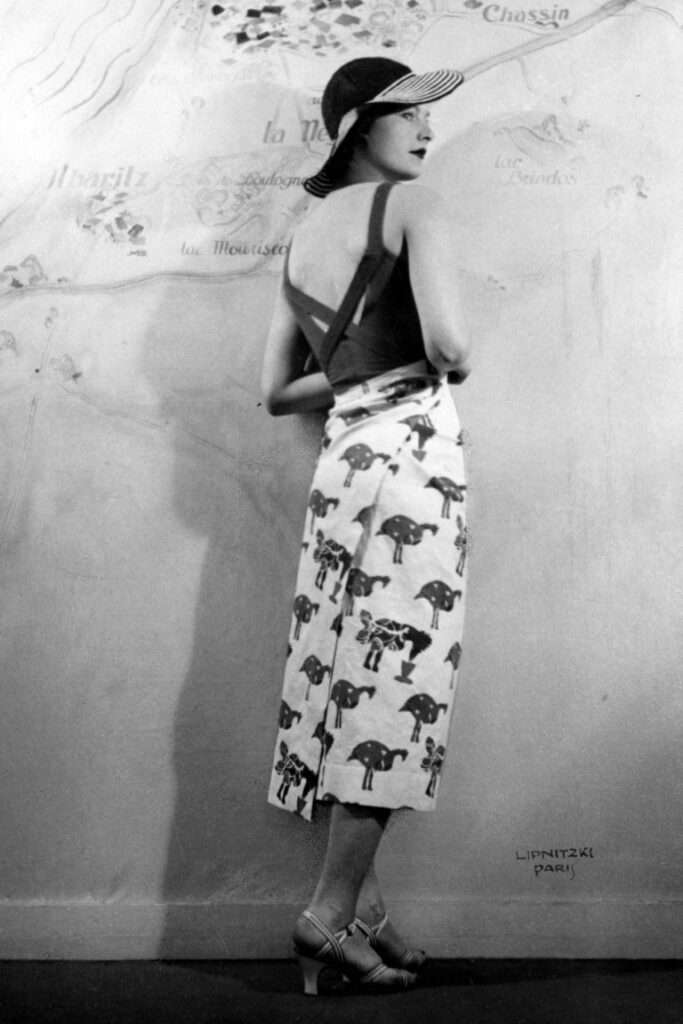 In fact, so secretive and elite was the list of invitees at the time that royalty was often counted in.
Pop-up shops may seem like a very recent concept, but a store in New York was pioneering it way back in 1903. Ehrich Brothers are thought to have organized the first fashion show of its kind- a temporary event to bring more people into their store. It was also around this time that more retailers started following suit. Shows with a singular theme and accompanying music became popular.
Come World War II, and merchandise makers in the United States had a unique problem. France was occupied and designers from the other side of the coast could no longer pay frequent visits and bring home European fashion. As much as it seemed like an inconvenience at the time, this may well have precipitated what we know as modern American fashion today.
One fashion publicist from Indiana had an idea. Eleanor Lambert was an art graduate but she, like so many other young people of her time, was enamored by the fast-evolving field of advertising. That's how she found herself a few years later helping establish MoMA- The Museum Of Modern Art in Manhattan. In 1943, she led an organized effort to cluster all of America's fragmented fashion events into one week. Back then, it started as the Press Week. As the name suggests, it was a coming-together of the media and the design houses to showcase all of their creations in one go.
However, New York Fashion Week wouldn't be the first one to use the name 'fashion week.' That title would eventually go to London. As late as five decades after the first Press Week, New York Fashion Week was still called 7th on Sixth after its event management company. Thankfully, colloquialism stuck! After a point, everyone started calling the event New York Fashion Week after its London counterpart, and that's how we know it today.
Curiously enough, even today, not all of New York Fashion Week's events are organized by a single entity. From brand management firms like IMG to designers like Alexander McQueen, quite a few stakeholders have a say in how the event is structured. In some ways, this diversity ensures that the fashion week is always full of pleasant surprises.
In stark contrast, London Fashion Week always has been organized by the British Fashion Council. In Spring 2010, it also became the first event to broadcast worldwide through an online link.
Always A Dash Of Uniqueness In Paris
The Paris Fashion Week deserves an entire section to itself because of just how many components it includes.
Apart from having two seasonal shows every year, it also has two distinct events- one for haute couture and one for ready-to-wear clothing. Plus, menswear shows have become events unto themselves in recent times.
Like its New York counterpart, Paris Fashion Week is also organized by a group of people rather than a single organization. It is also interesting that for a city that first pioneered the idea of a dedicated parade, it wasn't until the 1950s that the Paris Fashion Week got a proper facelift. The two World Wars, again, may have had something to do with that.
Katharine Whitehorn, a reporter for the Observer back in the initial days of Paris Fashion Week, comments on the borderline absurd clothing that she saw coming down the runway. Those clothes that seem unwearable even to the Oscars, are not actually meant to be worn, but instead to drill the concept of the designer into our minds, she says. Which explains this rather interesting Mod collection from the 1960s.
Back to the Paris Fashion Week, then. In 1973, we had the epic Battle Of Versailles. And while no actual wars were fought, Oscar de la Renta, Bill Blass, Anne Klein, Halston, and Stephen Burrows were pitted against their Parisian counterparts at Yves Saint Laurent, Givenchy, Pierre Cardin, Emanuel Ungaro, and Christian Dior in a fashion battle of the century. This event also gave rise to some of the extravaganzas we see panning out on the runway today- European designers brought all guns out in the form of a Bugatti limo a Cinderella pumpkin coach and a caravan drawn by none other than a rhinoceros. Yes! You read that right, a rhinoceros
Two Seasons And A Whole Lot Of Drama
In the 1960s, there was a steady move away from couture buying. Instead, a younger generation was growing more affluent and wanted ready-to-wear clothing. As we know, Europe tends to have very distinct weather patterns.
Thus, in ready-to-wear clothing, there was a clear need for demarcation for seasons. The Spring/Summer collections brought in the breezy dresses and even spaghetti dresses that Kate Moss made popular decades later. Hence, for very practical reasons, the fashion shows began to be split into two seasons.
There's also one other thing that fashion weeks are so well known for- designers pulling out all the stops. Alexander McQueen and combustible materials were never strangers, Victoria's Secret made a show out of lingerie (before choosing to stop this year), and Karl Lagerfeld has created everything from supermarkets to airport terminals on his runways. Mr. Lagerfeld's iconic moment came at Fendi, however, in 2007 when he turned the actual Great Wall Of China into a runway and ferried over five hundred guests there in private charter.
Today, fashion events are not limited to the big four events alone. In fact, New York Fashion Week alone has given rise to tons of offshoots like the Harlem Fashion Week which is meant primarily to be a showcase for African-American designers. Nolcha is a hotbed for independent talent that does not want to showcase at NYFW, or cannot afford it. All of the press attention and influence that surrounds a main fashion week often also results in economic growth through tourism, retail and so much more.
Fashion weeks have surely come a long way since their inception. What does the future hold? Organizers of fashion events are sensitive to the fact that modern consumers don't always depend on editorial opinions to make their fashion choices. As a result, more of these events are opening up directly to the audience, and some shows even go so far as to build Instagrammable moments into the flow.
What we need further is a better understanding of omnichannel, 360-degree retail. This goes much beyond social media shares and instead means catering to influential consumers around the globe. Fashion weeks now need to consider if the cities they call home have over time, become geographically limiting, and if so, how best they can reach out to a wider audience.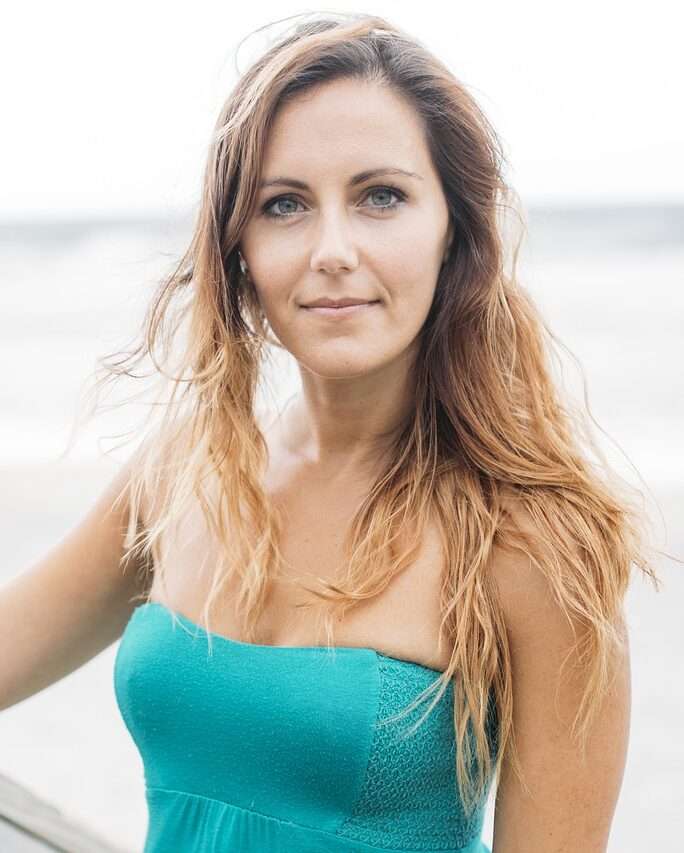 Mrs Vicky m Bournel has made this magazine proud. She is not only an Author from America for Lakkars Magazine she is the Chief Editor of Lakkars Magazine for the articles.