Asian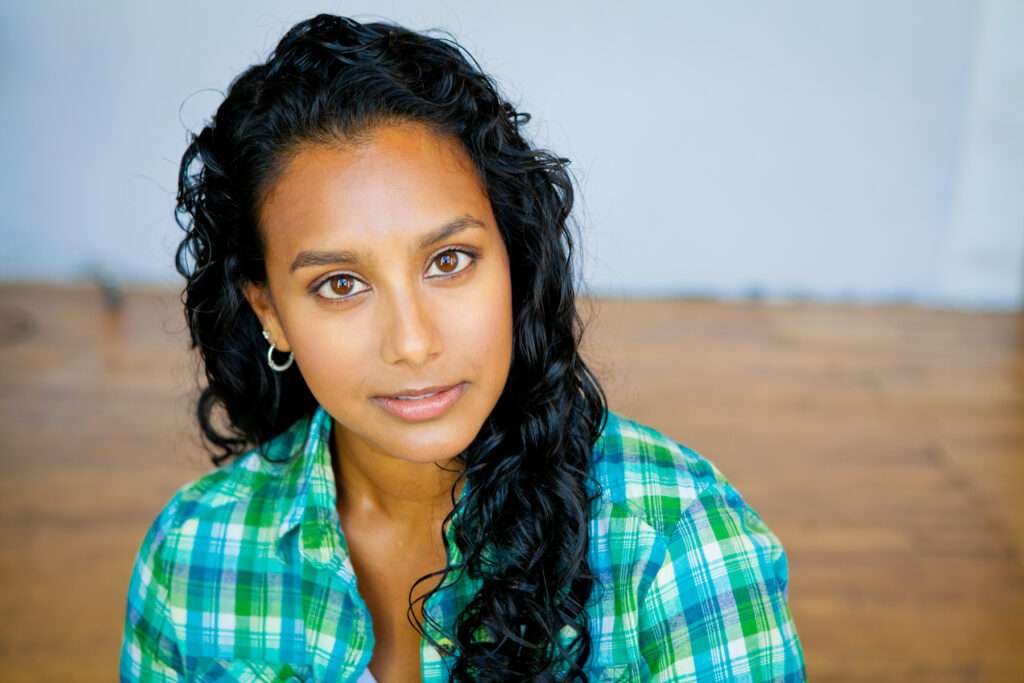 'Love Triangle Nightmare' on Lifetime: How Glenda Braganza won her first 'Best Actress' award
Lifetime's 'Love Triangle Nightmare' tells the story of Brittany, a newly-divorced woman, who is swept off her feet by a dashing stranger who is the antithesis of her ex-husband Austin. But Austin has some major doubts about his ex-wife's new relationship, but his warnings go unheeded until it's too late.
'Love Triangle Nightmare' will also feature Jeff Teravainen, Tomas Chovanec, Kelly Hope Taylor, and JaNae Armogan. Lifetime has already made a name for producing high-quality thrillers. If you're looking for more, check out 'Buried in Barstow', 'A Baby at Any Cost', and 'Stolen in Her Sleep.' Meanwhile, let's take a look at the main female lead of 'Love Triangle Nightmare,' Glenda Braganza, who plays Brittany.
What was Glenda Braganza's first movie?
Glenda Braganza is a Canadian actress who has appeared in a number of television series and films. She worked and gained critical acclaim in various Montreal theatrical shows after graduating from Concordia University in 2001, like 'Jennydog', 'Jane Eyre' and shows at the Montreal Fringe. Glenda made her acting debut in 2004 in 'My First Wedding,' playing the role of an extra, credited as "Young Woman". She starred as Angie Baron in the television series 'Tripping the Wire: A Stephen Tree Mystery' in 2005. In 2006, she appeared in '10.5: Apocalypse' and 'Last Exit,' which was praised by critics. In 2008, she appeared in 'Afterwards'. She also portrayed Rani in the 2010 television series 'Men with Brooms.' Glenda played Stacy in 'Holidaze' in 2013.
How did Glenda Braganza win her first 'Best Actress' award?
In the year 2003-04, Glenda had a streak of luck as a theatre actress playing three very different but equally challenging roles. She played an uptight therapist in Harry Standjofsky's 'Jennydog' (Renegade Productions), the "Madwoman in the Attic" in 'Jane Eyre' (Persephone Productions) and also appeared as a cheerleader in 'Kabarett: A Cheerical', presented by the Montreal All-Star Cheerleaders at the Montreal Fringe. The performances helped her bag the Montreal English Critics Circle Award for 'Best Actress' of the year.
Who is Glenda Braganza's spouse?
Glenda Braganza's Instagram feed has a photo of her life partner. She is married to a man named Mike, who is a non-celebrity, and does not seem to have a social media presence. Glenda, on the other hand, uploaded a picture of herself with Mike on November 4, 2021, wishing him a happy birthday. Take a look at the image below.
Born to Indian-Goan parents in Halifax, Nova Scotia, and brought up in Ottawa, Ontario, she also resided in Montreal in Quebec, Canada, for many years, before relocating to Toronto.
What is Glenda Braganza's net worth?
According to the sources, Glenda Braganza estimated net worth is USD $2.4 million approx as of 2022. Her main source of income is acting, after her debut in 2004. Since then, she has been in various films and television series, earning substantial amounts of money that have contributed to her net worth. Glenda has a long history of working in movies, television, voice, commercials, and video games.
Mr Sangram has made this magazine something to be proud of what we kept expecting. He is not only an Author, for Lakkars Magazine he is the South Zone Head of India and Chief Editor of Lakkars Magazine E-Book.