Europe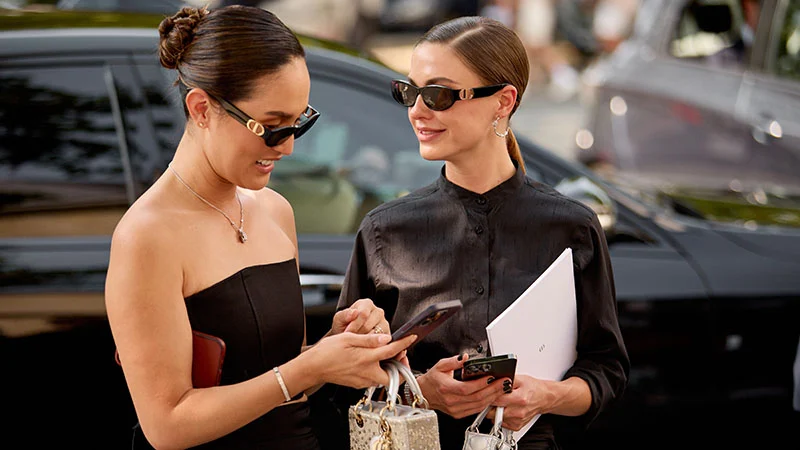 TOP FASHION TRENDS FROM HAUTE COUTURE FASHION WEEK AW23
It's one of the most important events on the calendar, and this season's Paris Haute Couture Fashion Week Autumn/Winter 2023 certainly did not disappoint. Not only were the runways packed with creative, innovative, and beautiful designs, but the street style was also off the charts. With '80s-inspired silhouettes and, of course, Barbiecore, this season is sure to inspire you. Refresh your closet and embrace your inner fashion girlie with these top fashion trends from Paris Haute Couture Fashion Week AW23.
Tiny Bags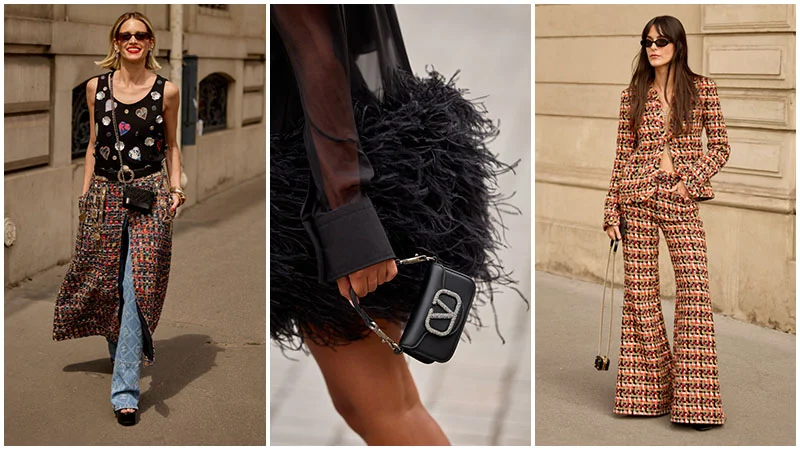 Just when you thought micro bags were out, they're right back in. These tiny accessories are a cute way of elevating an outfit, and although they may not have much function, they're a significant trend to try. This season, we're typically seeing them with delicate straps hanging across the body or as a handbag. While these don't have to be strictly for function only, it's a great idea to find something that can fit one item inside – be it your phone, your keys, or your lipstick.
Ballet Flats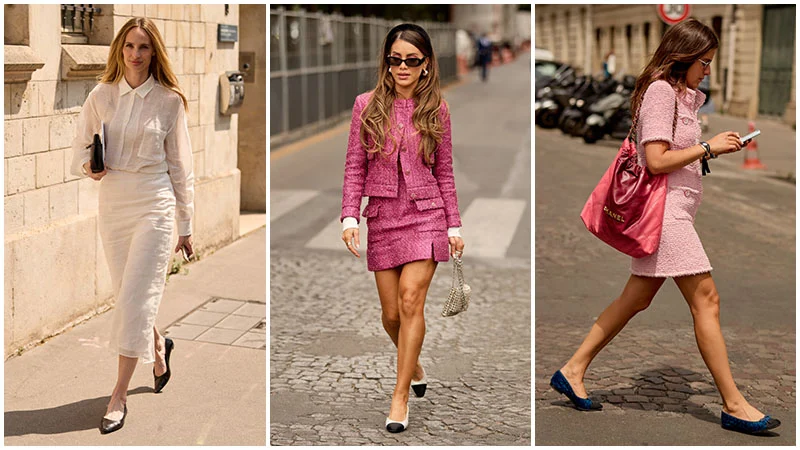 We're welcoming the return of the humble ballet flat, but this time, it's getting an upgrade. This stylish and sophisticated shoe is versatile, meaning you can wear it with anything – for trousers or midi skirts, a pointed toe will create the illusion of longer legs. Round and square toes look fantastic with mini skirts and dresses – lean into ballet core with a pair of baby pink flats with a square toe. Would you prefer a more classic take? You can't go past a two-tone couple, taking a leaf from Chanel's handbook. This is the ultimate shoe for sunny days, and they're also fantastic during transitional seasons.
Barbiecore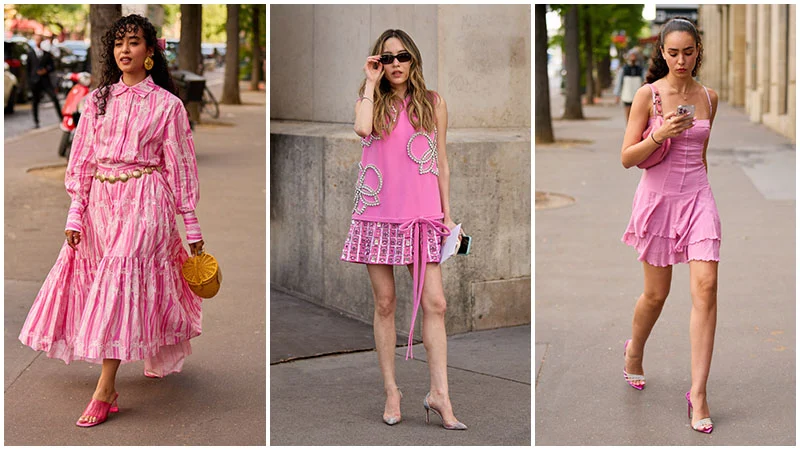 It's no secret that Barbie has taken over our lives recently, and if you're a fan of the doll or the film, there's no better way to pay tribute than by channelling Barbiecore. Of course, this trend wouldn't be complete without pink – so be sure to start with your favourite shade and work your way from there. Choose anything from fuchsia to bubblegum – add in a pair of pink, nude, or sparkly shoes and matching accessories to complete the look. When all else fails – if you can imagine it on Barbara Millicent Roberts herself, it's the perfect look.
Train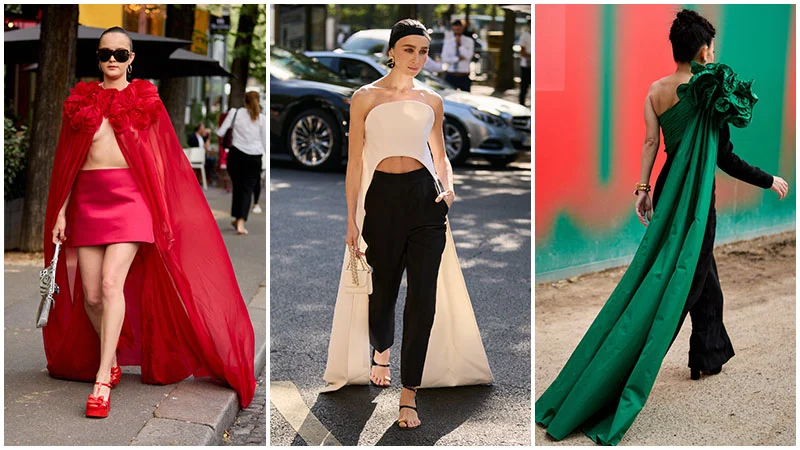 If you're after the perfect way to add drama to an otherwise casual outfit, look no further than a train. This extravagant style requires plenty of fabric to float and billow past down your back and onto the ground, so we recommend pairing it with a mini skirt, trousers, or anything that gives you room to move. If you would prefer a dress, stick to something with a shorter hemline so you can fully embrace the drama. While you're not likely to wear it to the office, it's a fantastic choice for a night on the town or attending an important event. Dress the look up or down with a pair of strappy heels and gold hardware, or you could swap out heels for sandals or ballet flats, giving it a more laid-back feel.&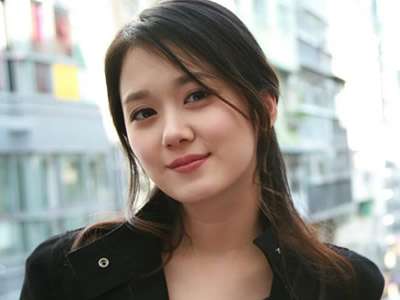 Ms Jung So-min is an Author from south Korea for Lakkars Magazine she is the Head of East Asia.