Asian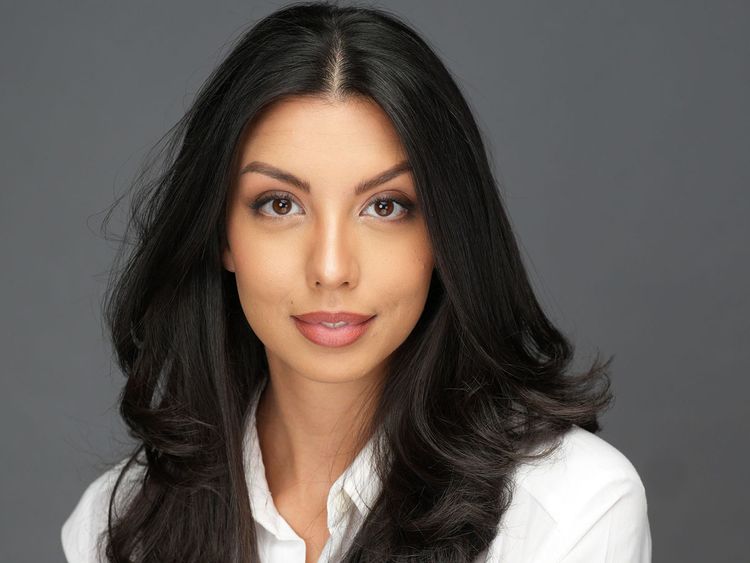 From Pakistan to Hollywood, actress Zoha Rahman's come a long way
British-Pakistani multi-hyphenate Zoha Rahman likes to call herself an international actor. And why not: Her work includes Marvel's 'Spider Man: Far From Home', in which she famously played Peter Parker's hijab-wearing Muslim classmate; the Bollywood tentpole '83', starring Ranveer Singh and Deepika Padukone; the Netflix crime thriller 'Young Wallander'; Apple TV's sci-fi series Foundation; and a Pakistan TV serial 'Dil e Momin'; to name a few. Up next is a short film, titled 'Eid Mubarak', by young, award-winning Pakistani filmmaker Kamil Chima, which premiered at the Children's Film Festival in Seattle on February 4.
Rahman also successfully juggles modelling assignments and a popular podcast, catchily titled 'Loag Kya Kahein Ge' (what will people tell?). Although she studied to be a lawyer, she says she loved acting from a very young age. "I was always in school plays, and often if I wasn't in them, I was writing them or I was a compere or the narrator."
Professionally, she started about six years ago, with modelling, after which she made her foray into acting. Later, she did a year-long course in acting, and hired an agent in England who also handles queries from Hollywood and elsewhere. In an exclusive chat with Gulf News, Rahman recounts her journey so far and how being a Muslim and a South Asian — she was born and raised in Pakistan; and moved to England over a decade ago — has made it tough for her to find meaty roles that didn't stereotype brown actors.
She also discusses her upcoming projects, beginning with 'Lord Curzon Ki Haveli', a black comedy, directed by Mumbai-based Anshuman Jha, where she is cast opposite Made In Heaven-fame Arjun Mathur; a Pakistan TV drama, titled 'Grey', with Sami Khan; and director Martin Campbell's 'Dirty Angels', which she filmed recently in Greece. The movie features Eva Green and Ruby Rose.
Rahman also steps behind the camera for the first time, on a pilot project, called 'Foundations'. "It's about authenticity of the Muslim life based in the western cultures," she says. "I was brought on as a consultant and an acting coach, and I also co-directed it in December last, in New York. It's a passion project, and I am very proud of it."
Tell us about your latest work, 'Eid Mubarak'.
With 'Eid Mubarak', it's a funny story actually. I met the director [Mahnoor Euceph] through a friend, completely randomly, in the back of a car in which my friend was giving me the ride to the airport. But I had such a lovely conversation with her [Euceph] that by the end of it she had offered me a role and also convinced me to stay back.
'Eid Mubarak' is a story that will resonate not just with the Pakistanis but with Muslims who live in western countries, their childhood which always has a story about Eid. The film is based on a photograph of Eid Al Adha that the writer-director has of her own family with the sacrificial animal. When I was reading the script, it felt like a whole Disney movie, it's so well written, and so beautifully representing what children go through. I play the main character's mother.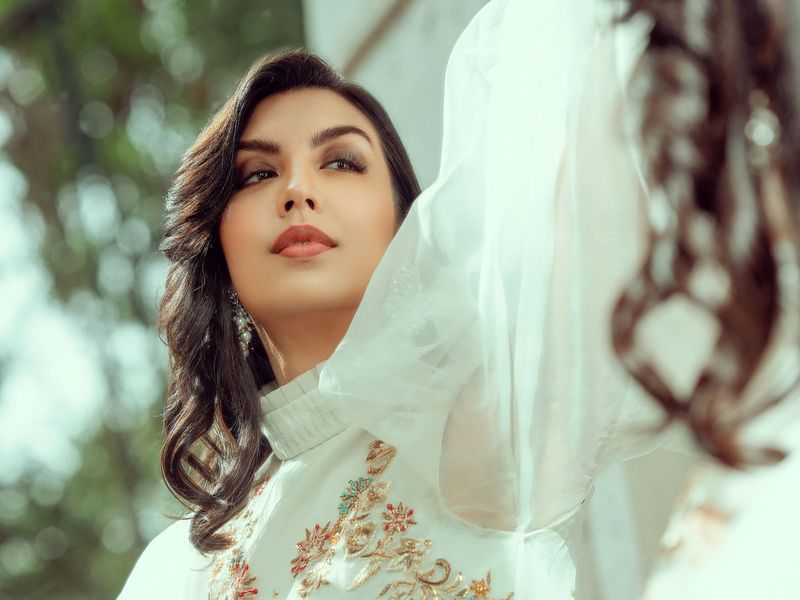 When is 'Lord Curzon Ki Haveli' due?
We don't have a date yet, but (it will be) hopefully sometime later this year.
Is it a feature film?
It's an indie feature. Its genre is psychological thriller.
How did you land the movie '83'?
I got [the movie] through my agent. In fact, I had auditioned for a different role, which was a smaller one, but they kind of liked my work and asked me to audition for the role that I ended up doing.
Did you have any apprehensions before signing on '83' that it was a Ranvir Singh vehicle with Deepika Padukone as the lead?
I believe I have an interesting track in 83; the way [director] Kabir Khan presented it. The story is obviously about Kapil Dev and his cricket team, but they also show that Asians at the time had to face a lot of racist abuse in the UK. A lot of them were first-generation immigrants, and they were mistreated. Kabir Khan's shown how the [cricket] team from India coming in, playing really well, and actually beating England, impacted the diaspora [in the UK].
Did you get to interact with Padukone and Singh on the set?
I got to meet them during the shoot, yes. We're also in a scene but not together.
How was the experience of working with Kabir Khan?
He's a perfectionist. The first time he saw me in person, he was, like, "Can you grow out your eyebrows, because this arch is not '80s?" He was very honest about it; he said that he wanted to do it very plain and natural. His attention to detail is incredible.
Is it difficult for actors of Asian origin to find meaty roles in Hollywood?
It is. Generally, goras (whites) are competing among themselves for a role, whereas for the diverse roles, all of us South Asians, East Asians, Blacks, Latin Americans, are competing. There's never specifically a role that is for a Pakistani or an Indian or a Bangladeshi. Unfortunately, even if there's such a role, it's of a terrorist, taxi driver or a nerdy hanger-on. So, it's very limited.
I remember having this conversation with my agent, on constantly getting hijab roles, a refugee's role etc. I told them that yes, I am a Muslim, and a South Asian performer, but I no longer want to go for such roles because I feel like I am part of the problem. If I am accepting such roles over and over, I am accepting the fact that these are the only kind of roles we can get. So, to navigate this is difficult.
Would you say that a Riz Ahmed is navigating it quite successfully?
Well, if you read some of the things that he's written, he also struggled with the same thing. But the way he conquered it is very interesting. He says that he did all those terrorist roles because he knew that by doing so he will reach a platform where he'll be able to use his influence and change things. And that's exactly what he's doing. He has changed the face of the industry for South Asians, for minority actors. He worked hard, made sure that he got a platform, and now he's using that platform to endorse for other people and to allow us to grow and be seen as more than just Muslim actors, or brown actors.
One acting project that you're most proud of?
I'll say two. The one I'm most proud of is definitely 'Spider Man', because I think that really put me on the map. As an actor I grew a lot. The other one that I'm really proud of is 'Dil e Momin', because it offered a completely different challenge. It gave me a lot of room to perform.
What do you think are your strengths and weaknesses as an actor?
Strength, definitely, is my ability to be unbiased. I only look at the character. For me, it doesn't matter if the role is small or big; and whether I'm looking pretty on screen or not. These aren't my concerns.
Then, my strength is taking my craft very seriously, and being in it for the right reasons. I'm very passionate about acting.
Weakness, I guess, is that I am very hard on myself. I always feel that I'm not doing enough.
Who are your favourite actors?
Fiona Davis is incredible. Currently, my favourite is Yahya Abdul-Mateen. He's in Hollywood right now. He starred in The Matrix Resurrections. Also Mahershala Ali. He's amazing.
Are you active on social media? Do you handle your profiles yourself, or you have your PR team do it for you?
I'm not interesting enough to have a PR team handle. I am active, but sometimes you forget to post anything in your everyday routine. You should not just post your photos but also your experiences, because that makes you an interesting person. And you never know who's looking for an actor who can do certain things.
In that sense, I also get work from social media.
What's on your bucket list?
I really want to do a movie with The Rock. I love him. All his movies are so much fun. He seems like a very fun person.
Apparently, he has over 250 million followers on Instagram…
Yeah, can you believe that?
Your future plans?
InshaAllah more work! My profile is only growing. And, the more it grows, I'll have better opportunities, and more opportunities to work with the people I've worked with before, on potentially bigger platforms.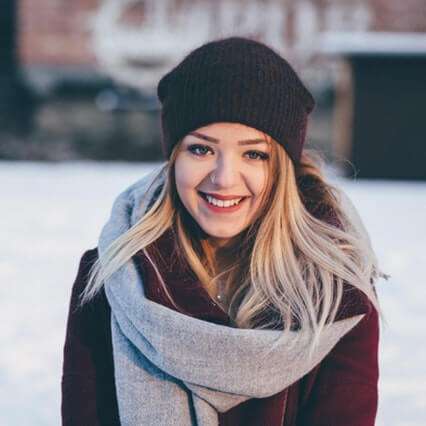 Mrs Fatima Bedum is an Author for Lakkars Magazine, the North Zone Head of India and the Chief Editor of Lakkars Magazine for the articles.